When Beyoncé sang Bizet's Carmen for a 2002 Pepsi advert
28 April 2023, 20:09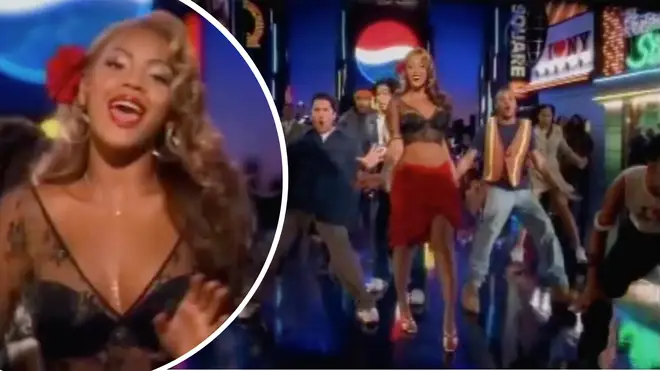 Queen Bey meets Bizet in this expertly sung TV Habañera for the ages.
Twenty years ago, Beyoncé hit the world's TV screens around the world, singing an entertaining, and quite inspired, adaption of one of opera's great arias. It's also part of a rich tradition of classical music in iconic small-screen adverts.
In the early 2000s and following her Destiny's Child breakthroughs, Beyoncé was in her early 20s. The pop singer had recently landed a major role in MTV's made-for-TV film, Carmen: A Hip Hopera, a modern interpretation of Bizet's opera, set in the US city of Philadelphia.
Read more: When Beyoncé showed us mere mortals her full operatic voice
And whenever there's a film or TV smash-hit, there's usually a multi-national food or drink brand waiting in the wings...
For years, Pepsi had another iconic singer, Britney Spears, as their on-screen champion, fronting their adverts. But in 2002, the company turned to Beyoncé, and thanks to that MTV film, she had a particular tune ready to go. Watch below.
Beyonce - Pepsi Commercial (Carmen)
The commercial is set to the famous 'Habañera' (or to give it its full name, if you want to impress your friends: 'L'amour est un oiseau') which is an aria sung by the title-role heroine in Bizet's much-loved opera.
The role of Carmen is sung by a mezzo. Beyoncé also has a mezzo voice type, with a deep lower register and a range of around three and a half octaves. And she does Bizet proud in this performance, particularly with that final F-sharp.
In the seductive aria from the opera, Carmen sings teasingly of love as a rebellious bird, and something impulsive that cannot be controlled or tamed.
But for the commercial, the only thing out of reach is a rolling Pepsi can. Though, we can all rest easy knowing that the flowing-haired protagonist was swiftly reunited with another drink from an obliging street vendor.
If only love was that easy in opera.