The Story Of Georges Bizet's Carmen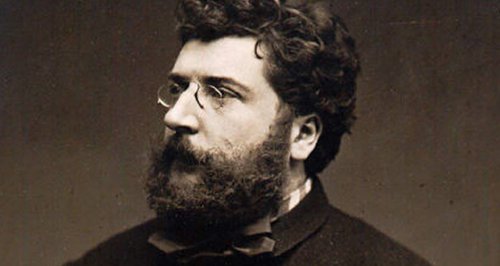 By 1875, the 36-year-old Georges Bizet had enjoyed only moderate success in the opera house with The Pearl Fishers (1863) and The Fair Maid of Perth (1867). Five projects had progressed no further than sketches.
After the composer's one-act opera Djamileh (1871), a director of Paris's Opéra-Comique, Camille du Locle, suggested that Bizet collaborate with two of Paris's leading librettists: Henri Meilhac and Ludovic Halévy (a cousin of Bizet's wife).
Bizet proposed they adapt a novella by Prosper Mérimée, Carmen. Having completed the orchestration by the summer of 1874, he was in no doubt about the quality of what he had written: "They make out that I am obscure, complicated, tedious, more fettered by technical skill than lit by inspiration. Well, this time I have written a work that is full of clarity and vivacity, full of colour and melody."
How right he was.
During the lengthy rehearsals, Bizet fought hard against a reluctant management to retain the earthy realism of the story of Carmen, the brazen cigarette-factory girl whose flirtations with an army officer and a toreador end with her dramatic murder. The composer was constantly revising the score to tighten the action and heighten the tension.
The original Carmen, Célestine Galli-Marié, instructed him to rewrite the famous Habanera no fewer than 14 times to accommodate her voice. Ironically, this most famous of mezzo-soprano arias was plagiarised by Bizet from El Arreglito, a song by Spanish composer Sebastián Yradier (1809-65).
Carmen was first performed on March 3, 1875. Its critical reception dealt Bizet a terrible blow. Unprepared for the sight of women smoking on stage, the "low-life" characters and its theme of erotic obsession, the critics damned Carmen as "vulgar", "undramatic" and "contemptible".
Yet, despite Bizet's resignation ("a definite and hopeless flop"), it had a respectable run of 37 performances that season alone, added to which Bizet was made a Chevalier De La Légion D'honneur and received from his publisher the fairly hefty sum of 25,000 francs for the score.
On the night of Carmen's 31st performance Bizet died of a heart attack, still believing his opera was a failure. Within months, a second production of Carmen in Vienna was acclaimed as a masterpiece.
In the next three years, it was produced in almost all the major opera houses of Europe. Its impact was greatest in Italy, for Carmen was the forerunner of the verismo operas typified by Cavalleria Rusticana and Pagliacci.
As for the music, Richard Strauss summed it up: "If you want to learn how to orchestrate, don't study Wagner's scores – study the score of Carmen."