Did you know that Carmen had a completely DISASTROUS premiere?
21 November 2018, 16:52 | Updated: 21 November 2018, 16:58
By 1875, the 36-year-old Georges Bizet had enjoyed moderate success in his career as a composer, until his 'vulgar' new opera Carmen came along and shook the public.
Georges Bizet's iconic opera Carmen premiered at the Opéra Comique in Paris on 3 March 1875. It is now hailed as one of the world's favourite operas – but it wasn't always so well-liked. In fact, its world premiere was met with deathly silence.
Here's what happened.
The story of the Spanish gypsy girl comes from Prosper Mérimée's novella Carmen, published in 1845. It caught Bizet's attention, and he proposed that he adapt it for opera with two leading Parisian librettists: Henri Meilhac and Ludovic Halévy (a cousin of Bizet's wife).
When he completed the orchestration in the summer of 1874, Bizet was in no doubt of the quality of what he had written, saying: "They make out that I am obscure, complicated, tedious, more fettered by technical skill than lit by inspiration. Well, this time I have written a work that is full of clarity and vivacity, full of colour and melody."
Rehearsals for the premiere went well, with Bizet's full attention and devotion set on making this his best opera yet. He re-wrote the famous 'Habanera' no fewer than 14 times to accommodate the original Carmen, Célestine Galli-Marié.
One of the opera's librettists, Ludovic Halévy, wrote of the dress rehearsal: "None seemed to find the work scandalous: on the contrary, it was exceedingly well received."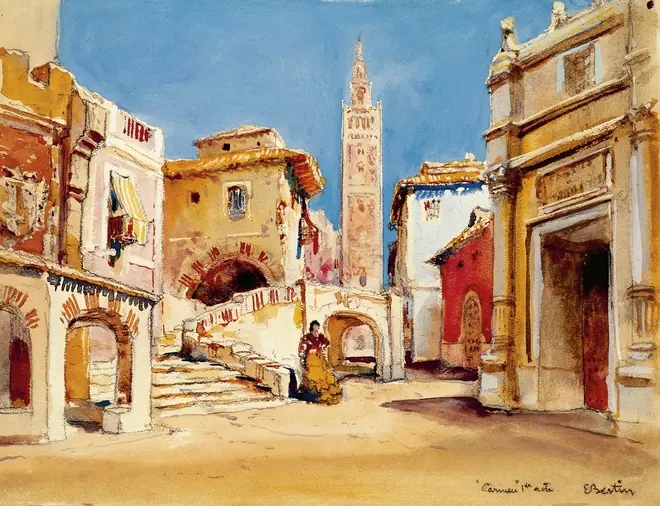 Where did it all go wrong?
The joy surrounding the rehearsals was regrettably short-lived. In Halévy's act-by-act account of the performance, he wrote:
"The arrival of Carmen was well received and applauded, as was the duet between Micaela and Don José. Act II, less enthusiasm. It opened brilliantly. The entrance of Escamillo [the Toreador] was most effective.
"But then the audience cooled [and became] surprised, unhappy, ill-at-ease. Backstage, fewer admirers, congratulations restrained. No enthusiasm at all for Act III except for Micaela's aria. The audience was frigid during Act IV."
There is surely only one reaction worse than having your opera booed and jeered at: complete silence.
These classical favourites actually had DISASTROUS premieres >
The audience was so scandalised by the opera's 'obscenity' and 'immorality' that the opening-night audience fell silent. The next day, the reviews ranged from disappointed to horrified:
"The role of Carmen is not a success for Mme Galli-Marié. She is trivial and brutal; she turns this feline girl into a cynical harlot." – Paul de Saint-Victor, in Le moniteur
"I won't mince words. Your Carmen is a flop, a disaster! It will never play more than twenty times. The music goes on and on. It never stops. There's not even time to applaud. That's not music!" – Jean Henri Dupin to his friend, the librettist Meilhac
But critics still recognised Bizet's talent.
As appalled as the critics were with the plot of the opera, Bizet's talent was undeniable – and the critics acknowledged this.
"There is, nonetheless, huge talent in this musical score. The music follows the various twists of fortune of the drama with rare theatrical intelligence, and there are clever details of harmony and instrumentation in abundance." – Victorin Jonçières in La liberté
"This music seems to me to be perfect... this music is wicked, subtle, and fatalistic; it remains popular at the same time... it builds, it organises, it completes; it is thus the antithesis to the polypus in music, infinite melody." – Friedrich Nietzsche
Even Tchaikovsky went to see it, and declared it to be "a masterpiece in every sense of the word".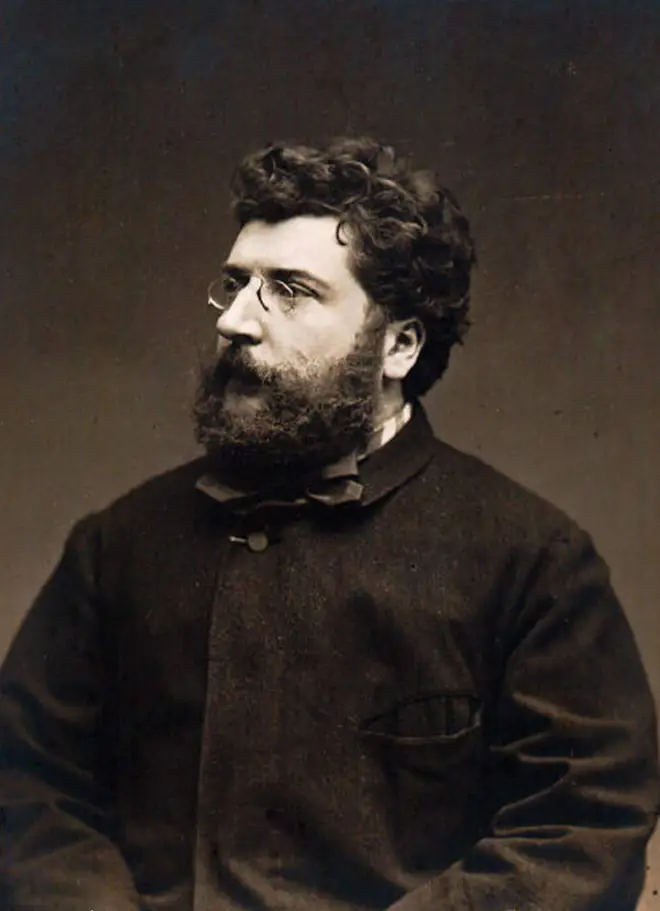 Then, Bizet suddenly died of a heart attack.
After the less-than-successful premiere, performances of Carmen continued – but as word spread that the opera was damned by critics, the opera house's management had to start giving away free tickets to fill the theatre.
During the first run in Paris, the morning after the 32nd performance, word broke that Bizet had died of a sudden heart attack. He was just 36.
His friend and librettist, Halévy said: "I was awakened at 2am on June 3 to learn that Bizet had died of a heart attack at the very moment the curtain had fallen on the 32nd performance."
The tragedy of the composer's death reawakened interest in Carmen, and it was soon revived with great success. In the next three years, it was produced in almost all the major opera houses of Europe. Its impact was greatest in Italy, for Carmen was the forerunner of the verismo operas typified by Cavalleria Rusticana and Pagliacci.
As for the music, Richard Strauss summed it up: "If you want to learn how to orchestrate, don't study Wagner's scores – study the score of Carmen."