Heinrich Biber (1644-1704)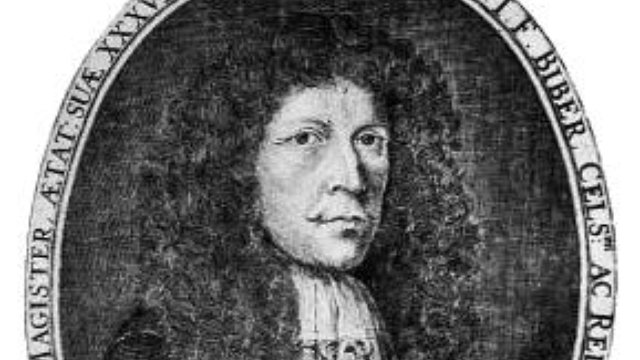 Biography
Biber was born in 1644 in Stráž pod Ralskem, Czech Republic - he was baptised on August 12th of the same year.

He spent his youth studying in a Jesuit Gymnasium in Opava.

As a budding violinist and composer, he became a pioneer in the use of the alternative tuning of string instruments, a technique known as scordatura.

Among his most famous works was the Mystery Sonatas (also known as the Rosary Sonatas or the Copper-Engraving Sonatas), which weren't discovered and published until 1905.

Biber fathered 11 children, with Karl Heinrich and Anton Heinrich Biber both becoming notable composers.

He also composed a variety of vocal works, including masses, motets and a Stabat Mater.

He died in Salzburg on May 3rd 1704, his grave location remaining unknown.

Did you know?

In 1690, Biber was accepted into the nobility by Emperor Leopold I, and given the title Biber von Bibern.
View more
Most shared Biber features