Plácido Domingo: Royal Opera House appearances to go ahead in the wake of sexual harassment claims
16 August 2019, 11:12 | Updated: 16 August 2019, 11:16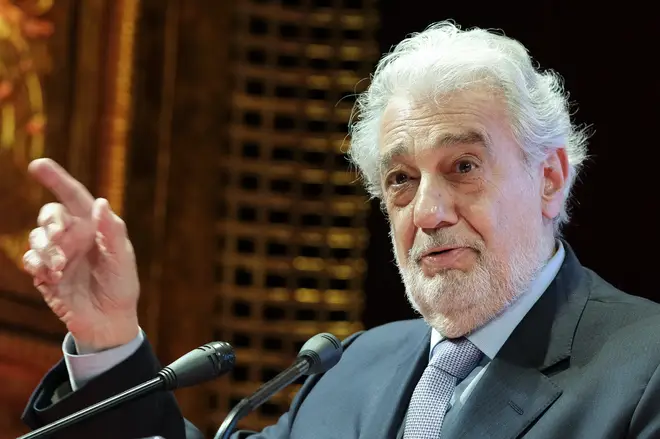 Plácido Domingo will perform as scheduled at the Royal Opera House next year, despite US opera houses cancelling in light of sexual harassment allegations made against the Spanish tenor.
Despite allegations of sexual harassment made by nine women against Plácido Domingo, the opera singer's performances at the Royal Opera House will go ahead as planned.
The Covent Garden opera house said in a statement it has "not been made aware" of any allegations made against the tenor during his time as a "visiting artist or conductor" at the venue.
They also cited a "zero tolerance policy towards harassment of any kind", before confirming that Don Carlo – starring Domingo as Rodrigo, Marquis of Posa – will go ahead in June and July next year.
Two US opera houses, the Philadelphia Orchestra and San Francisco Opera, have already cancelled upcoming performances with the tenor.
The Los Angeles Opera has opened an investigation into the allegations, made by nine women in a report published by Associated Press. Eight singers and a dancer told the publication of several instances in which the tenor had pressured them into sexual relationships, over the 1980s, '90s and '00s.
New York's Met Opera said it would await results of L.A. Opera's investigation "before making any final decisions about Mr. Domingo's future at the Met".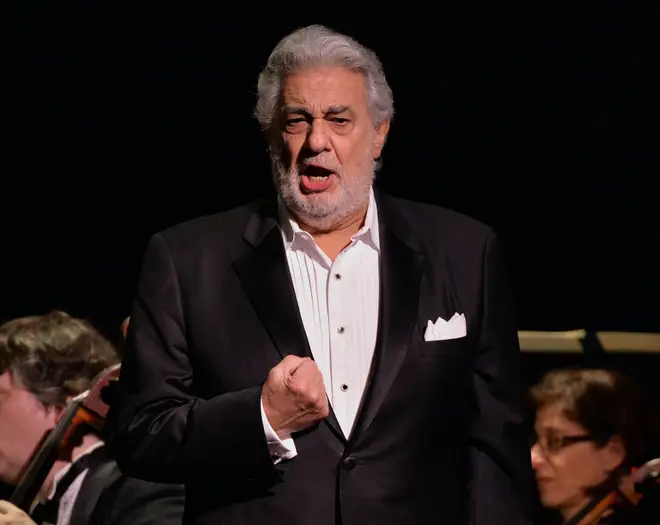 Don Carlo, a production by Sir Nicholas Hytner, is a collaboration with Norwegian National Opera and the Metropolitan Opera in New York.
Domingo made his ROH debut as Cavaradossi (Tosca) in 1971 and has since sung 27 roles for the company including Rodolfo (La bohème) and Otello. He conducted Tosca in 2017/18 and sang the role of Giorgio Germont (La Traviata) in the 2018/2019 season.
"The ROH has not been made aware of any accusations pertaining to Plácido Domingo's time as a visiting artist or conductor," the opera house said in a statement.
"However, we have a zero-tolerance policy towards harassment of any kind and recently refreshed our code of conduct to ensure all staff and visiting artists abide by the rules at all times.
"We also have a Safeguarding Manager to enforce compliance, as well as an anonymous whistleblowing service to ensure that any incidents of misconduct are escalated and independently investigated.
"Anyone at the Royal Opera House who feels they have experienced harassment is able to report it safely in the knowledge that it will be investigated and due process followed in every case."
In light of the allegations, Domingo said in a statement: "The allegations from these unnamed individuals dating back as many as thirty years are deeply troubling, and as presented, inaccurate.
"Still, it is painful to hear that I may have upset anyone or made them feel uncomfortable – no matter how long ago and despite my best intentions.
"I believed that all of my interactions and relationships were always welcomed and consensual. People who know me or who have worked with me know that I am not someone who would intentionally harm, offend, or embarrass anyone.
"However, I recognise that the rules and standards by which we are – and should be – measured against today are very different than they were in the past. I am blessed and privileged to have had a more than 50-year career in opera and will hold myself to the highest standards."