Plácido Domingo concerts cancelled in response to sexual harassment allegations
14 August 2019, 17:14 | Updated: 14 August 2019, 17:16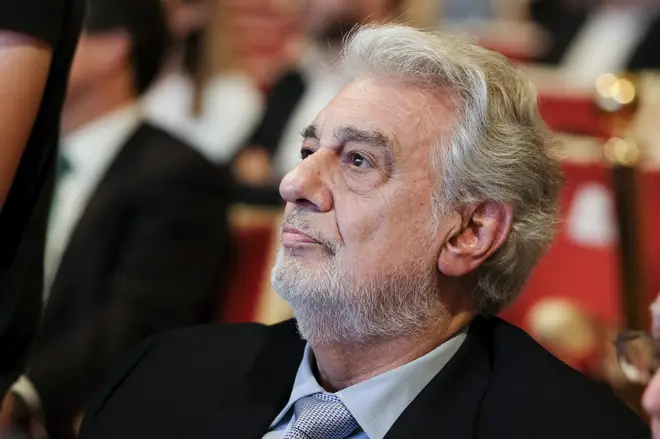 In the light of sexual harassment allegations made against Plácido Domingo, major classical concert venues in the US have cancelled upcoming engagements with the 78-year-old Spanish tenor.
Plácido Domingo has been accused of sexually harassing nine women over three decades, in a report published by Associated Press.
Eight singers and one dancer told the publication that the 78-year-old maestro made unwanted sexual advances on them in the 1980s, '90s and early 2000s. According to the AP report, many said that when they refused the advances, they stopped getting hired for productions in which Domingo was involved.
The Los Angeles Opera, of which Domingo is general director, has announced an investigation into allegations of sexual harassment made against the Spanish tenor.
L.A. Opera will "engage outside counsel" to investigate the accusations, the opera company said in a statement issued on Tuesday. "We believe all employees and artists should be treated respectfully and feel safe and secure within their work environment."
Yesterday, the Philadelphia Orchestra and San Francisco Opera announced they would cancel upcoming performances featuring the opera singer.
New York's Met Opera said it would await results of L.A. Opera's investigation "before making any final decisions about Mr. Domingo's future at the Met". Domingo is scheduled to appear at the Met next month in a production of Verdi's opera Macbeth.
His concert with San Francisco Opera, on 6 October, had been scheduled to mark Domingo's 50th anniversary of performing with the company, and was promoted as a 'special one performance-only event' with 'one of the most influential singing actors in the history of opera'.
The opera house said that although no sexual behaviour is alleged to have taken place at the San Francisco Opera, the company is "committed to its strong anti-sexual harassment policy and requires all company members to adhere to the highest standards of professional conduct."
The Philadelphia Orchestra also withdrew its invitation for Domingo to appear at its opening night concert next month, saying: "We are committed to providing a safe, supportive, respectful, and appropriate environment for the orchestra and staff, for collaborating artists and composers, and for our audiences and communities."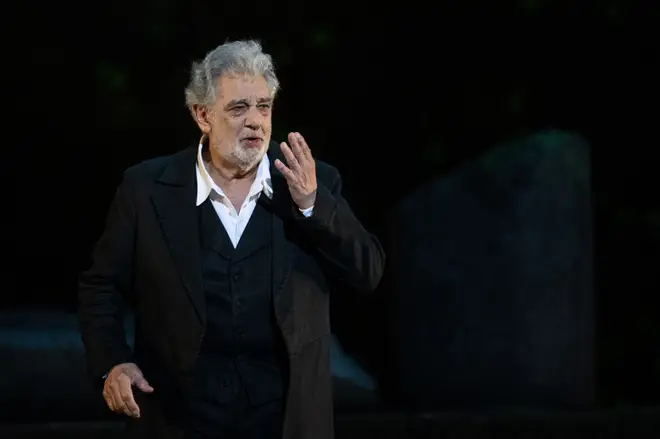 Domingo, a Grammy Award-winning opera singer and conductor, is one of the most respected and powerful figures in opera. Also famous for being one of The Three Tenors, he still performs sell-out shows worldwide.
The alleged harassment took place over three decades, and while Domingo was married. According to AP, one accuser said Domingo stuck his hand down her skirt, while three others said he forcibly kissed them.
Many of the women, including a mezzo soprano who sang in the L.A. Opera chorus in 1988, told AP that when they turned down his sexual advances, they were punished in their careers.
L.A. Opera's statement notes that Domingo has been "a dynamic creative force in the life of L.A. Opera and the artistic culture of Los Angeles for more than three decades. Nevertheless, we are committed to doing everything we can to foster a professional and collaborative environment where all our employees and artists feel equally comfortable, valued and respected."
Domingo has called the allegations "deeply troubling and, as presented inaccurate," adding, "I believed that all of my interactions and relationships were always welcomed and consensual."
The tenor also noted: "Still, it is painful to hear that I may have upset anyone or made them feel uncomfortable."
Domingo is scheduled to appear at the Salzburg Festival in Austria on 31 August – his next scheduled performance. Festival president Helga Rabl-Stadler said he will appear as planned.
"I have known Plácido Domingo for more than 25 years," she said in a statement.
"In addition to his artistic competence, I was impressed from the very beginning by his appreciative treatment of all festival employees.
"I would find it factually wrong and morally irresponsible to make irreversible judgments at this point," she said.