Silent Night played by 8 cellists in this candlelit church is exquisitely beautiful
11 December 2020, 14:39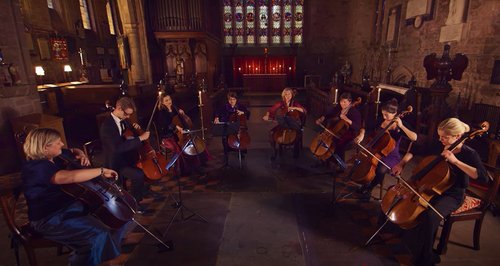 Eight cellists from our Orchestra on Tour, the Philharmonia, just made Christmas very special.
Few things are more sonorous, striking or warming than the sound of a cello ensemble.
Take eight of the finest cellists in the country, add the acoustic of church and Franz Xaver Gruber's absolute winner of a carol (arranged by Richard Birchall), and you get this:
Oh, now we feel Christmassy, and a tad emotional. Bravo to the cello section of The Philharmonia, Our Orchestra on Tour.