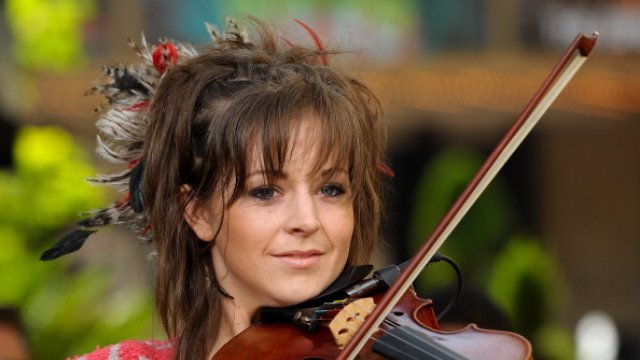 Biography
Born on September 21st 1986, Lindsey Stirling began to learn the violin when she was just five years old after hearing classical music recordings at home.

After taking lessons for 12 years, Stirling joined a rock band made up of school friends called Stomp On Melvin. She also began to win local talent competitions.

Stirling's big break came in 2010 when, at the age of 23, she competed in America's Got Talent. She made it to the quarter-finals before being voted off the competition.

Since appearing on the competition, Stirling has recorded numerous YouTube videos for her own channel, with massive viral success.

Her YouTube videos have seen her take on music from Andrew Lloyd Webber's Phantom Of The Opera, themes from The Legend Of Zelda and has appeared on pop records by LMFAO and indie rockers The Decemberists.

Often high-concept and involving singing, dancing, action scenes and incredible locations, Stirling's videos have become a viral sensation, regularly pulling in millions of views.

Stirling is also committed to very busy touring schedule, regularly travelling around the USA to play to her growing legion of fans.

Did you know?

Lindsey toured around Italy in 2012 with the Italian rock band The Sidh.
View more