Saxophonist Jess Gillam performs 'Love Story' at the Baftas 2019
11 February 2019, 11:38 | Updated: 11 February 2019, 11:41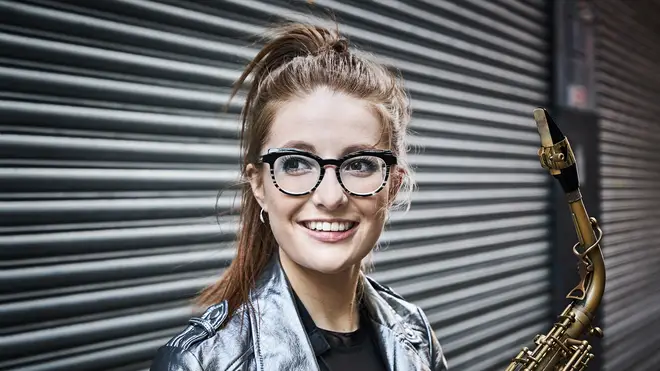 Jess Gillam performed the 1970s hit as part of the star-studded event this Sunday at the Royal Albert Hall
Classic BRIT Award-winning saxophonist Jess Gillam performed at the EE British Academy Film Awards this weekend, Sunday 10 February, in front of an audience that included Their Royal Highnesses The Duke and Duchess of Cambridge.
Introduced by actress Joanna Lumley OBE, Jess's performance commemorated faces loved and lost in the film industry – from composer Michel Legrand, actress Margot Kidder and writer William Goldman to actor Stan Lee, costume designer Yvonne Blake and director Lewis Gilbert.
Ahead of the event, Jess said: "I'm really looking forward to performing at the BAFTAs. It's a real honour to be asked to play at such a special event and it will be amazing to be back at the Royal Albert Hall again."
Jess Gillam, BBC Concert Orchestra, Ben Dawson - Love Story – Theme (Arr. Campbell)
Released in 1970 and directed by Arthur Hiller, Love Story stars Ryan O'Neal and Ali MacGraw and is one of the most romantic (and heart-breaking) films of all time. It tells the story of wealthy Harvard University law student Oliver Barrett IV (Ryan), who falls in love with middle-class music student Jenny Cavilleri (Ali).
A Star is Born wins Best Original Music at the Baftas 2019 >
Despite class differences and protests from family members, the couple marry – but their happiness is short-lived after Jenny discovers that she has a terminal illness.
Soon after its release, the movie and its emotive soundtrack became an instant hit with audiences, with the main theme proving particularly popular.
Jess's debut album will be released on 26 April 2019 and is available to order now.