Daniel Barenboim to step back from performing 'for the coming months' to concentrate on health
5 October 2022, 12:15 | Updated: 5 October 2022, 12:24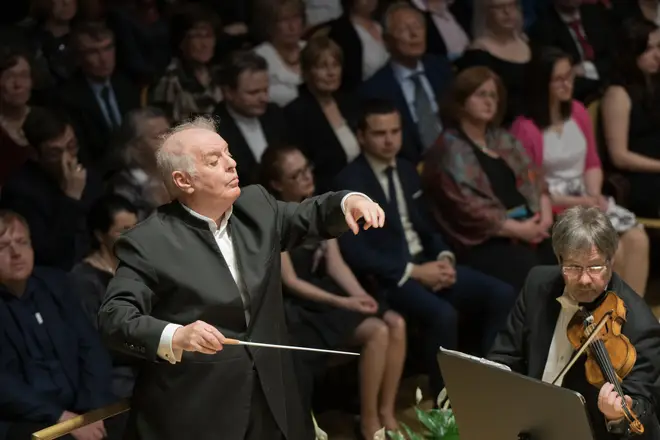 The 79-year-old conductor and pianist took to social media to share his important news on 4 October.
Legendary conductor and pianist Daniel Barenboim has announced he will be stepping back from 'some performing activities, especially conducting engagements for the coming months' to concentrate on his health, following a diagnosis of a 'serious neurological condition'.
The announcement, made on the 79-year-old's social media channels, reads: "It is with a combination of pride and sadness that I announce today that I am taking a step back from some of my performing activities, especially conducting engagements, for the coming months.
"My health has deteriorated over the last months, and I have been diagnosed with a serious neurological condition. I must now focus on my physical well-being as much as possible.
"Music has always been and continues to be an essential and lasting part of my life. I have lived all my life in and through music, and I will continue to do so as long as my health allows me to. Looking back and ahead, I am not only content but deeply fulfilled."
Read more: Gramophone Classical Music Awards 2022: all the winners and how to watch the highlights
It is with a combination of pride and sadness that I announce today that I am taking a step back from some of my performing activities, especially conducting engagements, for the coming months. pic.twitter.com/1LlqaETNzG

— Daniel Barenboim (@DBarenboim) October 4, 2022
Shortly after Barenboim made his announcement, the conductor was honoured with the Lifetime Achievement award at the prestigious Gramophone Classical Music Awards 2022.
Announcing the Argentine-born musician as the winner, Gramophone Magazine editor in chief James Jolly remarked that Barenboim's win was "bittersweet", as he shared the news with gathered figures of the classical music industry.
In a video montage shown at the event, major classical artists including Simon Rattle, Maxim Vengerov, Yo-Yo Ma and Antonio Pappano, congratulated Barenboim on his extraordinary career to date, and wished him good health.
Simon Rattle said: "Daniel Barenboim really is the personification of lifetime achievement... I can't think of any classical musician who has not been influenced, inspired, has learnt from Daniel over all these years – both as musician and as philosopher, with the extraordinary work he has done with the [West-Eastern] Divan Orchestra".
Violinist Maxim Vengerov also congratulated Barenboim, thanking him for years of inspiration, and for "the most magical moments on stage, and some dangerous moments off stage... like driving a car with him", he joked.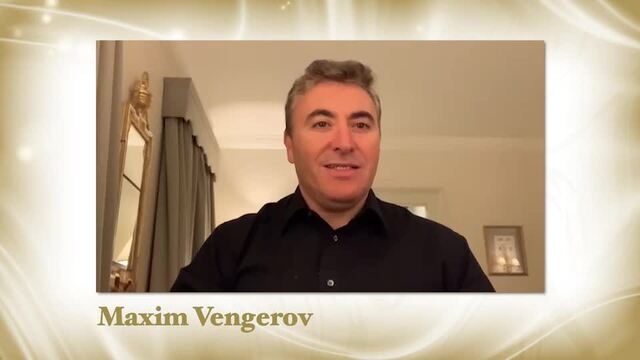 Stars of classical music pay tribute to Daniel Barenboim, on the night he wins the Lifetime Achievement Gramophone Award, and announces stepping back from performing.
As a young boy, Barenboim studied in Paris with Nadia Boulanger, whilst touring as a piano soloist throughout the 1950s and 60s. His conducting debut came in 1966, at the helm of the English Chamber Orchestra in the world-renowned Abbey Road Studios in London.
Since then, he has gone on to serve as music director of the Orchestre de Paris, Chicago Symphony Orchestra, La Scala opera house in Milan, and currently remains as music director of the Berlin State Opera and Staatskapelle Berlin.
Daniel Barenboim, Staatskapelle Berlin – Beethoven: Piano Concerto No. 5, III. Rondo. Allegro
A much-decorated figure in the industry, Barenboim is the recipient of seven Grammy awards and the Royal Philharmonic Society's Gold Medal, and has been bestowed with Lifetime Achievement awards at both the Edison and Gramophone awards in The Netherlands and the UK, respectively.
In 2011, he was also awarded an honorary KBE for his work with the West-Eastern Divan Orchestra, which he co-founded in 1999. The orchestra, which is based in Seville, Spain, is made up of musicians from countries across the Middle East, and aims to promote peace and understanding between Arabs and Israelis.
Notably, Barenboim was the first person to hold citizenships in both Palestine and Israel, simultaneously.
There's so much to thank Daniel Barenboim for - not least his superb command of the audience during the Radetzky March at the Vienna New Year concert.

— Philip Pullman (@PhilipPullman) October 5, 2022
Daniel Barenboim's announcement follows a spate of cancellations and withdrawals from planned live performances in recent months. A social media post in February shared that he had recently undergone spinal surgery, and therefore would halt performances during his recovery, followed by further cancellations in April due to 'circulatory problems'.
Classic FM wishes Daniel Barenboim a hasty recovery.