Daniel Barenboim plays at Jacques Chirac's memorial service, as world leaders pay final respects
3 October 2019, 11:20 | Updated: 3 October 2019, 11:43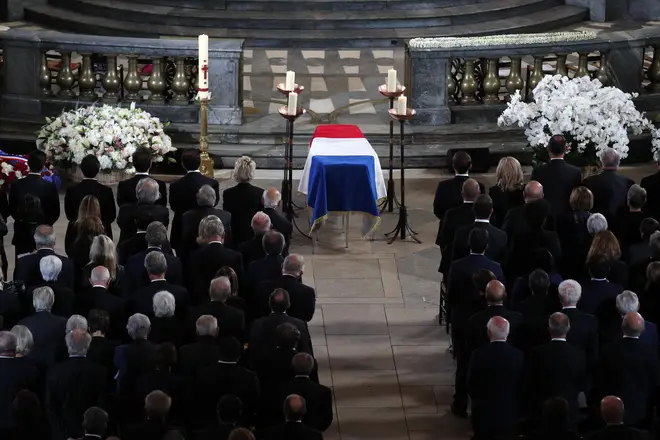 Pianist and conductor Daniel Barenboim performed a Schubert 'Impromptu' at the memorial service for Jacques Chirac.
World leaders gathered alongside mourners in Paris to pay their respects to the former French president, Jacques Chirac, on Monday (30 September).
Chirac's coffin was taken to a memorial service at the Church of Saint-Sulpice, where Argentinian-born pianist Daniel Barenboim played a poignant Impromptu by Franz Schubert.
Watch the performance below.
Jacques Chirac funeral: Maestro Daniel Barenboim plays Franz Schubert
During the memorial service, Archbishop Michel Aupetit said: "Our former president, this warm man, had a true love for people, equally at home in the salons of the Elysee as the agricultural fair. Many who met him felt valued."
Chirac was later buried in a private ceremony at the Montparnasse cemetery in Paris, in a plot next to his daughter Laurence.