Classic FM's Pet Sounds is back to keep your pets calm during firework season
19 October 2019, 09:03 | Updated: 2 November 2021, 08:11
Bonfire Night is often a scary time for your beloved pets. Once again, Classic FM is here with a special classical playlist to keep them calm and happy.
Classic FM's Pet Sounds with Bill Turnbull is returning during this year's firework season.
Bill will be presenting two episodes of the show, which is designed to help keep pets – and their owners – nice and relaxed during the two busiest nights of the year for fireworks.
Listen to Pet Sounds now on Classic FM
The first episode will be broadcast at 7pm on Saturday 2 November, while the second will air on Guy Fawkes Night itself, Tuesday 5 November.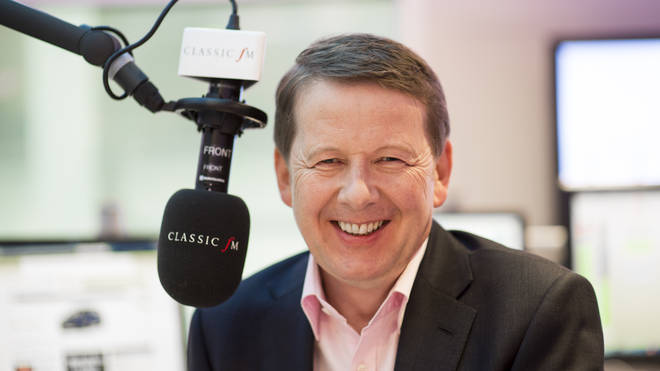 Speaking to Classic FM, Bill Turnbull said: "These can be very difficult evenings for pets with all the bangs and flashes. I hope that all those who listened last year will be with us again, and that others in need of comfort will come to us as well.
"During the show I hope that pets – and their humans – will get in touch to let us know how they're getting on," Bill added. "And that they'll understand they are not alone, and we're all supporting each other."
Click here to find out more or contact Pet Sounds >
We've partnered with the RSPCA this year, and as well as playing a range of soothing music to help calm nerves and ease stress during the noise and bright lights, both programmes will contain a selection of classical pieces connected to our four-legged friends.
Lisa Hens, the RSPCA's dog welfare expert, said: "We know that every year fireworks have a detrimental effect on the welfare of animals – dogs and cats but also wildlife, horses and farm animals – and can leave them in a state of fear and distress.
"One of the things we know can be beneficial for dogs and help them relax is to play classical music. It can also help mask the sound of the fireworks for your pet and that is why we are so pleased to team up with Classic FM this year for Pet Sounds and their focus on helping animals."
So do join Bill for the perfect, relaxing music to keep pets calm and happy.
Pet Sounds airs at 7pm on both Saturday 2 November and Tuesday 5 November. Click here to find out more.
And don't forget you can listen to our 'Music for Pets' playlist on Global Player.