Everything You Ever Wanted to Know about Classical Music, Sunday 31 July 2016, 9pm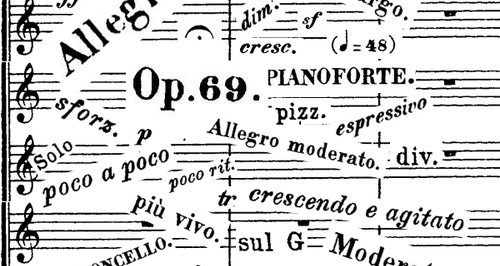 Want to know your largo from your allegro? Catherine Bott reveals the mysteries of tempo.
This week, Catherine Bott asks the question: "What is tempo?"
If you've ever wondered what those Italian words mean at the top of a piece of music, then your mind will be put at rest this evening.
Catherine will give us an example of 'vivacissimo', thanks to Tchaikovsky and Nicola Benedetti. There'll be a 'largo' from Handel, an 'andantino' from Enescu, an 'adagio' from Mozart, and a 'prestissimo' from Borodin.
Erik Satie gives us a 'lento', Beethoven has an 'allegro vivace', while Gershwin's allegro is 'agitato'.
Comprendí?
DISCOVER: Classic FM's dictionary of musical terms >