Everything You Ever Wanted to Know about Classical Music, Sunday 3 April 2016, 9pm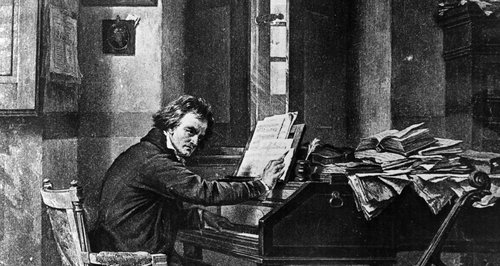 Catherine Bott celebrates the true heroes of classical music who overcame personal adversity.
This week Catherine Bott asks: "How do certain composers and musicians overcome adversity in their personal circumstances to pursue great careers?"
Beethoven's deafness, for example, came upon him slowly and erratically, but when it came on most forcefully, he documented his feelings about it in the margins of the Razoumovsky Quartets.
Percussionist Evelyn Glennie has been profoundly deaf since the age of 12 but this has not inhibited her ability to perform at an international level.
Both the composer Rodrigo and the singer Andrea Bocelli were blind from an early age but went on to extraordinary achievements in music.
Catherine has music from all of them this evening along with other such remarkable performers as the horn player Felix Klieser, pianist Nicholas McCarthy, violinist Itzhak Perlman, and the German bass-baritone Thomas Quasthoff.