Everything You Ever Wanted to Know about Classical Music, Sunday 20 March 2016, 9pm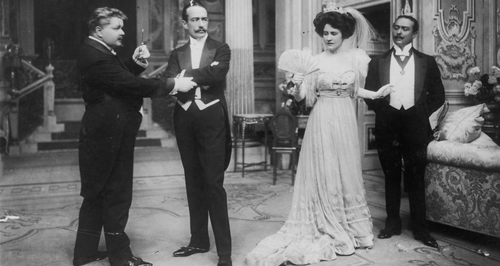 Why do certain pieces capture public imagination?
Over the past two decades, a feature of the Classic FM Hall of Fame has been new works that somehow become instant favourites: Gorecki's Symphony No.3, Karl Jenkins's The Armed Man, John Tavener's Song for Athene - which shot to public attention when it was used at the funeral of Diana, Princess of Wales. And how about Eliza's Aria by Elena Kats-Chernin, used in Lloyds TSB's 2007 television advertisements?
Tonight, ahead of next weekend's all-important Top 300 countdown, Catherine Bott asks, "Why do certain pieces capture the public imagination?"

The phenomenon is not unique to our times. Franz Lehár's The Merry Widow (pictured) went international and was played on practically every piano and Victrola in the United States. There was even Merry Widow merchandise, including songbooks, oversized hats, shoes, cigars and even a style of corset.
And Catherine has the stories behind other hits of the past, including Johann Strauss I's Radetzky March, Verdi's 'La donna e mobile', Orff's Carmina Burana, and Elgar's Pomp and Circumstance March No.1.