Everything You Ever Wanted to Know about Classical Music, Sunday 15 May 2016, 9pm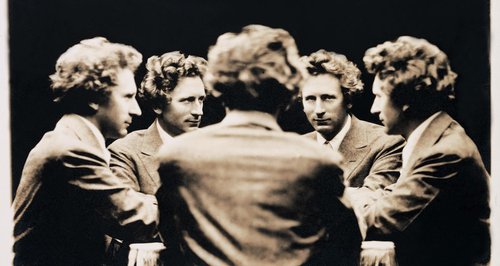 Australia and its music comes under Catherine's spotlight.
This week Catherine Bott heads down under to ask, "What have Australian composers contributed to classical music?"
And the answer is more than you probably think.
Catherine's tour of the outback begins ironically in English Country Gardens, courtesy of Australia's most eccentric composer Percy Grainger (pictured).
John Antill drew on the music of Aboriginal Australians to inspire his works, including Outback Overture which we'll hear tonight.
Peter Sculthorpe's Small Town was inspired by a holiday near the composer's Tasmanian birthplace. Today the piece is often used in broadcasts of civic occasions, Anzac Day processions and at the funerals of eminent Australians.
Arthur Benjamin wrote his Storm Clouds Canata for Alfred Hitchcock's film The Man Who Knew Too Much and the work has an important role to play in the thrilling climax of the drama.
And there are other less well-known, but equally fascinating, Australian composers featured tonight including Colin Crumby, Julian Cochran, Peggy Glanville-Hicks and George Dreyfus.