David Mellor meets Joanna Lumley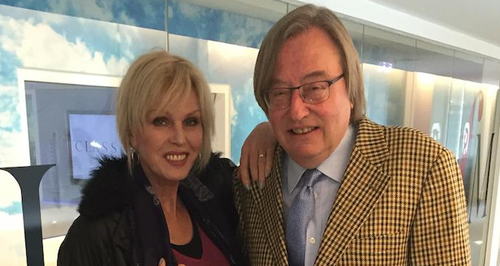 Sunday 1 May, 7pm. The actress talks about her love of classical music.
Actress, writer and campaigner Joanna Lumley joins David Mellor in a very special programme on this, the evening of her 70th birthday.
She'll be picking the music and telling David why classical music inspires her, along with personal stories behind some of the pieces.
We'll also find out how she feels about her continuing association with Absolutely Fabulous:
To round off the programme, David has selected a recording of Peter and The Wolf, featuring Joanna Lumley as narrator and her husband, Stephen Barlow, conducting."