David Mellor - Sunday 20 March 2016, 7pm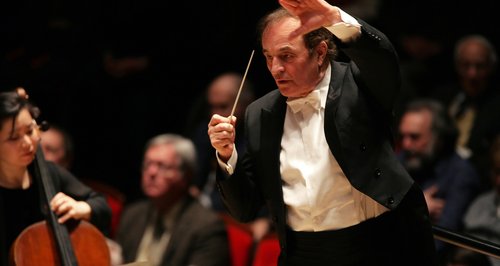 David Mellor celebrates 25 years of Charles Dutoit and the Montreal Symphony Orchestra.
Tonight David has a bouquet of colourful music to celebrate the 80th birthday this year of the conductor Charles Dutoit. To mark the event Decca has released a special 35-album boxed set celebrating Dutoit's 25 year partnership with the Montreal Symphony Orchestra.
Their recording contract began as digital techniques were becoming more widespread. The Decca engineers capitalized on these technical advancements creating recordings that encapsulate the Decca Sound of the digital era.
Among the highlights David will play Alfven's Swedish Rhapsody, Rimsky-Korsakov's Scheherezade, De Falla's Three Cornered Hat, Suppé's Light Cavalry Overture and Enescu's Romanian Rhapsody.

Also listen out tonight for two marvellous singers - the pioneering African-American soprano Marion Anderson and mezzo Magdelena Kozena who has a newly released album of Monteverdi's music.