Classic FM Chart: Pavarotti movie soundtrack holds steady at No. 1
4 August 2019, 18:55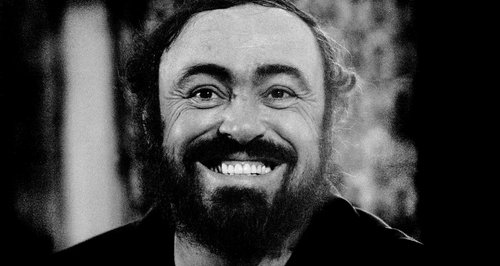 The hype around Ron Howard's 'Pavarotti' documentary shows no sign of waning, as the movie soundtrack makes it to No. 1 for the third consecutive week.
Ludovico Einaudi, who has now performed four of his seven shows at London's Barbican Centre, has had a successful week – even more so than usual – in the Classic FM Chart. His album Islands, at No. 2, is only second to the Pavarotti soundtrack, while Seven Days Walking: Day One has had a renewed bout of success, leaping up to No. 4.
A few reentries have appeared in the chart this week, including The World of Hans Zimmer – A Symphonic Celebration at No. 19.


This
Week
Last
Week
Title & Artist
1
1
PAVAROTTI - OST, LUCIANO PAVAROTTI


Download from iTunes

-

Buy from Amazon

2
3
ISLANDS - ESSENTIAL EINAUDI, LUDOVICO EINAUDI


Download from iTunes

-

Buy from Amazon

3
5
SI, ANDREA BOCELLI


Download from iTunes

-

Buy from Amazon

4
13
SEVEN DAYS WALKING - DAY ONE, LUDOVICO EINAUDI


Download from iTunes

-

Buy from Amazon

5
9
MARSALIS/VIOLIN CONCERTO/FIDDLE DANCE, BENEDETTI/PHIL OR/MACELARU


Download from iTunes

-

Buy from Amazon

6
4
SEVEN DAYS WALKING - DAY FIVE, LUDOVICO EINAUDI


Download from iTunes

7
6
THE GREATEST HITS, LUCIANO PAVAROTTI


Download from iTunes

-

Buy from Amazon

8
7
THE LITTLE MERMAID - OST, ALAN MENKEN


Download from iTunes

-

Buy from Amazon

9
2
GAME OF THRONES - SEASON 8 - OST, RAMIN DJAWADI


Download from iTunes

-

Buy from Amazon

10
10
AVENGERS - ENDGAME - OST, ALAN SILVESTRI


Download from iTunes

-

Buy from Amazon

11
11
100 HITS - THE BEST CLASSICAL ALBUM, VARIOUS ARTISTS


Buy from Amazon

12
14
THE LORD OF THE RINGS - TRILOGY - OST, HOWARD SHORE
13
12
SLEEP, MAX RICHTER


Download from iTunes

-

Buy from Amazon

14
15
IN A TIME LAPSE, LUDOVICO EINAUDI


Download from iTunes

-

Buy from Amazon

15
17
THE 50 GREATEST PIECES OF CLASSICAL, LPO/PARRY


Download from iTunes

-

Buy from Amazon

16
16
THE BLUE NOTEBOOKS, MAX RICHTER


Download from iTunes

-

Buy from Amazon

17
20
THE 50 GREATEST TRACKS, LUCIANO PAVAROTTI


Download from iTunes

-

Buy from Amazon

18
18
GLADIATOR - OST, HANS ZIMMER & LISA GERRARD


Download from iTunes

-

Buy from Amazon

19
RE-ENTRY
THE WORLD OF - A SYMPHONIC CELEBRATION, HANS ZIMMER


Download from iTunes

-

Buy from Amazon

20
19
THE LORD OF THE RINGS - OST, HOWARD SHORE
21
22
UNA MATTINA, LUDOVICO EINAUDI


Download from iTunes

-

Buy from Amazon

22
8
ROMANCE - THE PIANO MUSIC OF CLARA, ISATA KANNEH-MASON


Download from iTunes

-

Buy from Amazon

23
23
DIVENIRE, LUDOVICO EINAUDI


Download from iTunes

-

Buy from Amazon

24
RE-ENTRY
ROMANTIC MOMENTS II, ANDRE RIEU & JOHANN STRAUSS OR


Download from iTunes

-

Buy from Amazon

25
25
TOY STORY 4 - OST, RANDY NEWMAN


Download from iTunes

-

Buy from Amazon

26
24
EVOLUTION, ALEXIS FFRENCH


Download from iTunes

-

Buy from Amazon

27
27
I GIORNI, LUDOVICO EINAUDI


Download from iTunes

-

Buy from Amazon

28
28
ELEMENTS, LUDOVICO EINAUDI


Download from iTunes

-

Buy from Amazon

29
RE-ENTRY
GAME OF THRONES - SEASON 6 - OST, RAMIN DJAWADI


Download from iTunes

-

Buy from Amazon

30
RE-ENTRY
POLDARK - THE ULTIMATE COLLECTION - OST, ANNE DUDLEY


Download from iTunes

-

Buy from Amazon