Charlotte Green's Culture Club - Sunday 21 February 2016, 3pm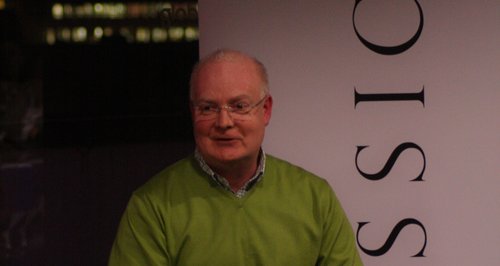 Composer Nigel Hess joins Charlotte to talk about his latest show, Nell Gwynn.
Charlotte's guest this week is the popular composer Nigel Hess, best known to Classic FM listeners for his romantic score to Ladies in Lavender.
Nigel has also written a piano concerto for Lang Lang, provided themes to such TV shows as Maigret, and composed large numbers of productions for the RSC.
WATCH: Exclusive performance of Ladies in Lavender by Nigel Hess >
In 2015 Nigel reunited with director Christopher Luscombe when he composed the score for a new play at Shakespeare's Globe, Nell Gwynn by Jessica Swale. It was Nigel's fifth production at the Globe, having previously scored The Merry Wives of Windsor, Romeo and Juliet, Henry VIII and The Knight of the Burning Pestle.
The production is now transferring to the Apollo Theatre in London's West End for a limited run, starring Gemma Arterton.