Dispatches from Classic FM Romance: what it's really like dating online during lockdown
16 July 2020, 11:31
Online dating didn't disappear during lockdown. In fact, far from it – it just went *more* online and allowed people to get to know each other more before meeting.
Lockdown doesn't seem to have hampered online dating.
Quite the opposite, in fact. As people were confined to their homes to stem the spread of coronavirus, their lives moved online more than ever, and many embraced the virtual realm for dating as much as they did pub quizzes, the latest theatre releases and brilliant classical concerts from across the globe.
A survey carried out by Classic FM Romance has found that, out of 132 people who responded, 34 percent of their users have used online dating 'a couple of days a week' during lockdown, while 15 percent have taken part in online video chats.
Over half of users stuck to online messaging during lockdown, and over 17 percent indicated that they were excited about meeting up with their dates after lockdown – the highest response given, compared to other activities listed that included going to the hairdresser (16 percent), eating out (15 percent) going to the pub (10 percent) and going to a concert or sporting event (also 10 percent).
Read more: 6 tips for online dating in quarantine from Classic FM Romance >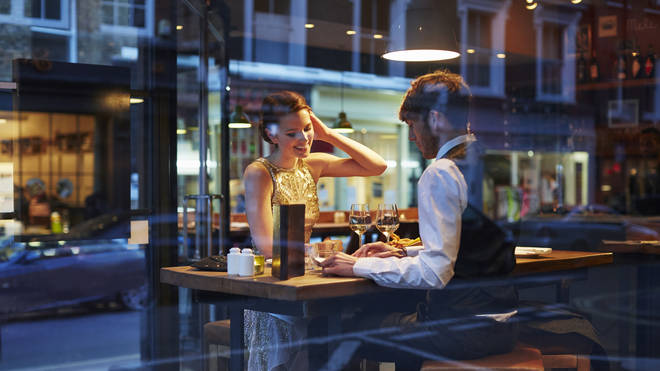 A Classic FM Romance user, who we're calling Jennifer*, has told Classic FM about her experience of dating online during coronavirus.
"COVID-19 has had a huge effect on me and my Classic FM Romance date," Jennifer confides. "It was only our third attempt to meet up and it was thwarted by the commencement of lockdown.
"So, we have only actually met once! But we emailed each other every day from the beginning and for the last few weeks have been video-messaging every evening as well. And we have a virtual 'pub night' every Saturday."
The pair's first date was in a cafe in a town halfway between their homes and they "got on very well and decided to meet again in his home city a couple of weeks later."
Unfortunately, the second date was thwarted by Storm Ciara as train lines were flooded, so Jennifer and her date made plans for another meet-up two weeks later – only to be hampered by another storm.
So it was down to regular lockdown emails, as Jennifer has said, to keep the romance alive over the last few weeks. "As soon as lockdown is eased [more], we intend to see each other as often as possible and have decided that we wish to live in much closer proximity to each other in the future and to form a permanent relationship."
Read more: Join the online dating website designed for those who love arts, culture and classical music >
Classic FM Romance was the natural choice for Jennifer because, "we both knew before we even made contact that we had the 'important' things in common."
"I think it is a great way to meet like-minded people and also, to meet someone who is serious about wanting a relationship. Otherwise they wouldn't be there in the first place," she says.
"I had tried online dating before with no luck but remained hopeful this time," Jennifer adds. "I guess the first time I tried it I still felt like many people that there was some kind of stigma attached but then I realised that my two previous relationships which started out by meeting the 'normal' way had both failed so why not give it a go?"
* Name changed to protect identity.
Find someone on your wavelength by visiting Classic FM Romance and creating your free profile today. Visit dating.classicfm.co.uk.