We went to the Gramophone Awards and had a rather brilliant time
As the classical world donned their best frocks for the 'Oscars of classical music', we wanted to bring you along too. Here's what happened...
On our way
Early evening, and we're fighting through the Westminster traffic to get to a rather lovely church in the middle of town.
Tonight's venue
The baroque church with smashing acoustic and unparalleled surroundings, St John's Smith Square, was the venue for this year's Gramophone Awards.
The #GramoAwards will start shortly.. Huge thank you to @StJohnsSmithSq for their hospitality pic.twitter.com/I9BJjeTUMK

— Gramophone (@GramophoneMag) September 17, 2014
And it was looking very fit on the inside too.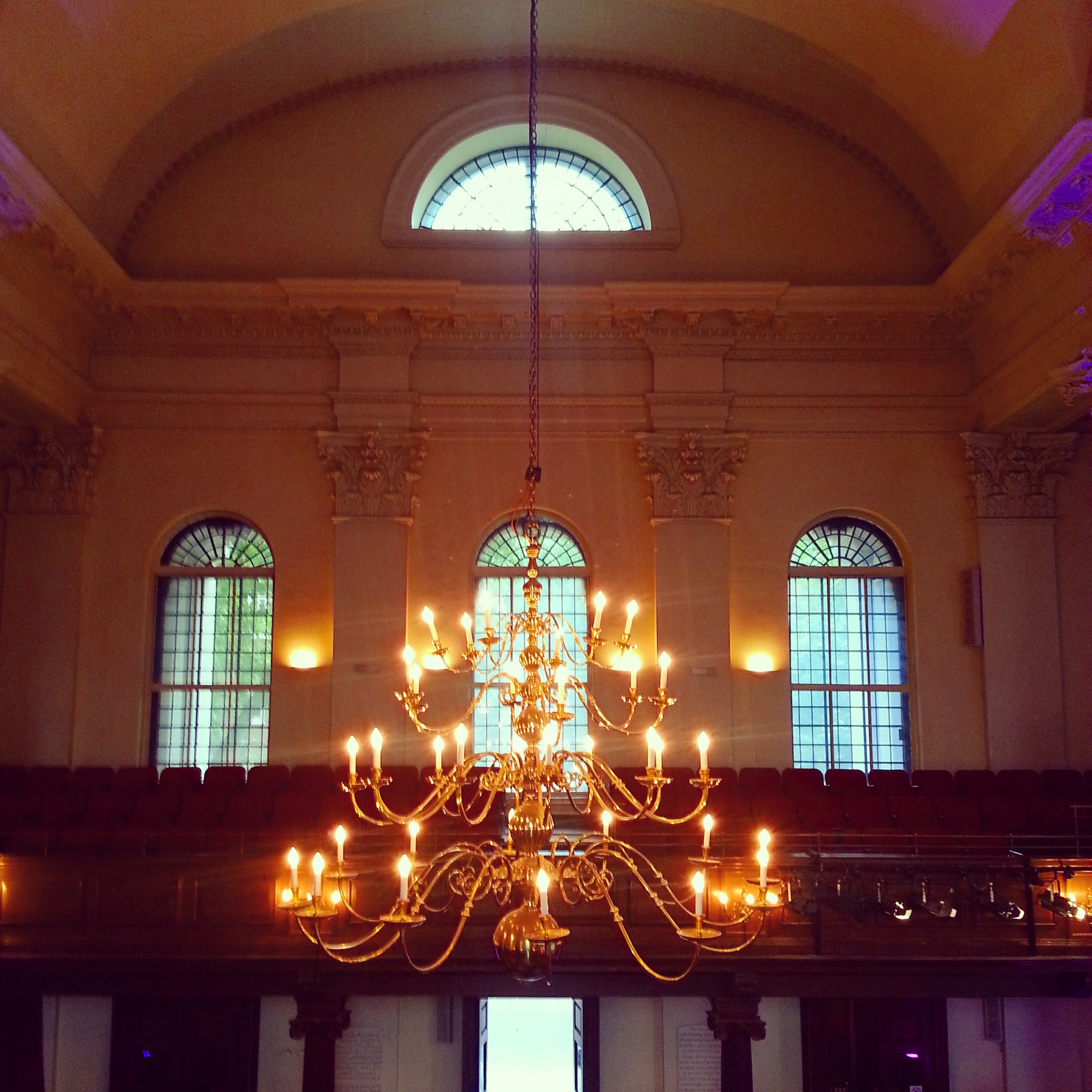 Tables set, awards polished
Now to wait for the classical dignitaries. (Sorry Bach fans, no organ recital tonight.)
And (of course) there were a few selfies. Sadly Sir Neville didn't pull a duck face and get involved.
#GramoSelfie at the #GramoAwards - @GramophoneMag pic.twitter.com/Iz86racTkd

— Olivia Brown (@WildKatOlivia) September 17, 2014
I was too shy to face this mega star @alisonbalsom THANK YOU @GramophoneMag for a spectacular evening. pic.twitter.com/N8QVKINZxO

— Iestyn Davies (@iestyn_davies) September 18, 2014
Two legends
Our morning presenter John Suchet (just back from holiday, with a solid tan) - he was the man behind the mic for us throughout night and very much got mingling. Here he is with that amazing ASMF maestro.
The man with the golden flute (and a whole bunch of awards)
Sir James Galway picked up a Lifetime Achievement Award tonight, so we put a little something together to celebrate. What. A. Legend.
The Nightingale String Quartet
Of course one of the things these awards have been about over the years is young musicians. In fact few things could do more to help the career of emerging classical artists than a Gramo gong. Tonight it went to the Danish foursome, the Nightingale String Quartet. They played for us. And they were just stunning.
Two more legends
There was an amazing moment when one classical legend introduced another. Alfred Brendel and Sir Neville Marriner. How many LPs and CDs of theirs have furnished living rooms around the world, we wonder?
Chailly, we love you
Is he the greatest conductor recording today? Many would say so. Ricardo Chailly now has another award for the movers to take care of when he makes for La Scala. And it was the big one, Recording of the Year. Bravo, maestro!
All the photos from tonight's stunning #GramoAwards ceremony in Westminster: http://t.co/gRzOfhVdaN pic.twitter.com/dL2otGmUgW

— Classic FM (@ClassicFM) September 17, 2014
Gropegate
Proving that he's the compere without compare, Gramophone's James Jolly took the award for the night's best word-fumble, accidentally inviting all the night's winners on to the stage for "a grope". We think he meant "group photo". We hope he meant "group photo".
And here are tonight's #GramoAwards winners... pic.twitter.com/mcf6axqXVH

— Classic FM (@ClassicFM) September 17, 2014
See you next year, Gramos!
But as ever, the Gramophone Awards was a celebration of the old and the new in music, where beloved, dusty LPs and tomorrow's definitive downloads are celebrated together. And that's what makes classical music, and these awards brilliant. Bring on 2015.