Game Music Connect 2015: what we've learned about videogame music
15 September 2015, 16:22 | Updated: 11 January 2017, 14:26
Classic FM is at London's Southbank Centre for the annual videogame music conference, where we've heard insider knowledge from a Sony bigwig and why London's musicians are the best.
A Sony bigwig gave us some insider knowledge
Chuck Doud, Director of music for Sony Computer Entertainment America, was first up with his keynote speech on how to make videogame music emotionally resonant.
As well as lovely music-themed graphics like the one pictured above, Doud illustrated his talk with three critically acclaimed blockbuster games: Journey, The Last of Us and Everybody's Gone to the Rapture.
Here's Journey. Looks lovely - but it's nowhere near as lovely as the music: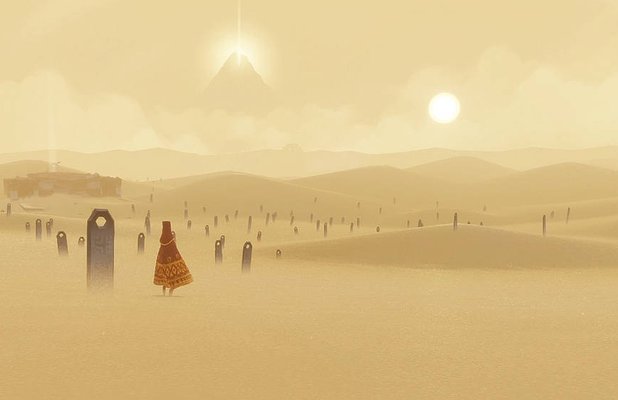 Doud said the success of each of these games was down to the fact that it was demanded very early on that music be an integral part of the experience.
In contrast, he explained, many developers are still recording music and dropping it into the game at the end of the development cycle. "You get great sounding music that doesn't work. Worse still, it can pull the player out of the experience."
"Our secret is that we partner very deeply with our development teams," said Doud.
He explained how the developers of The Last of Us were so taken with a particular theme from the score that they actually altered the storyline of the final level to fit the music better. Instead of an all-guns-blazing shoot-out, the scene is more tender and less confrontational, with the hero carrying the heroine through a hospital while avoiding the bad guys.
Here's a more polished version of the track Doud played us:
Doud's advice for composers is to research the process of videogame music production. "Know your medium," he said. "You don't need to understand the technology. You do need to understand the development chain."
Videogame music goes way back to Victorian times
It was all a dodge to get around anti-gambling laws, according to Karen Collins, who explores the history of videogame music in her forthcoming movie Beep. Apparently the earliest arcade games had a "chance component" where you could win something. The authorities swiftly cracked down on what they saw as gambling, so enterprising game manufacturers added music and called them 'music machines'. Karen explains in the clip:
London musicians are the best
"If you have the money – and a lot of games do – you come to London," says Allan Wilson, a film and videogame music conductor who regularly works with the Philharmonia Orchestra.
"There are fantastic musicians, studios and facilities." Fellow panel member Darrell Alexander agrees. Like Wilson, he's particularly impressed by the sight-reading abilities of British musicians.
"London is the best," he says. "We were recording a score last week in Berlin and they wanted two days of rehearsals. That doesn't happen in London."
Alexander, a musicians' agent and former violinist with the Academy of St Martin in the Field, adds that even the instruments London musicians use are superior: "Do we choose people because they play great instruments? Sometimes. In a lot of east European orchestras the instruments aren't good quality and you can hear it."
It's different in London though: "If you have five Strads sitting at the front of a desk, it's a lovely clean sound."
Why do musicians love playing video game music?
"Game music is something you can get your teeth into," says Allan Wilson, explaining that musicians love performing the music for battle scenes. "Nowadays there are more love scenes, but it used to be battle, battle, battle!"
Hans Zimmer is funny
During a session on creating sample libraries for composers, Spitfire Audio's Christian Henson described receiving a short and no-nonsense phone call from the megastar film composer Hans Zimmer. Here's roughly how it went:
Zimmer: I want to record a percussion library with you.
Henson: OK.
Zimmer: Announce it on the net immediately.
In a video played during the session, Zimmer also described a violin:
Hans Zimmer "a violin is just a good bit of a carpentry and a dead cat." #gamemusicconnect @GameArtConnect

— Dan Griliopoulos (@GriddleOctopus) September 15, 2015