Classic FM Live 2017: a movie music spectacular!
26 June 2017, 08:35 | Updated: 13 September 2017, 11:59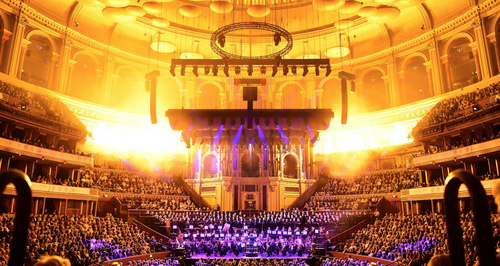 Join us on Tuesday 19th September for Classic FM Live at the Royal Albert Hall, a movie music spectacular featuring Ji Liu and the Bournemouth Symphony Orchestra.
To celebrate our 25th birthday, this edition of Classic FM Live from the Royal Albert Hall will be a movie music special, featuring a host of classical stars and iconic themes from the silver screen.
Final few tickets available now!
The programme includes music from the greatest movie scores of all time, including Lord of the Rings by Howard Shore, Gone with the Wind, The Magnificent Seven, Pirates of the Caribbean, The Mission, John Barry's Out of Africa and Dances with Wolves, plus a special performance by Ji Liu of the Warsaw Concerto from the film Dangerous Moonlight.