Beethoven went to Cardiff and this is what happened
Beethoven (definitely Beethoven, not a crude figurine of Beethoven) came to Cardiff for the day to enjoy Classic FM Live. This is what he got up to on his travels. Includes selfie.
On his way
Always the safety-conscious traveller, Beethoven studies First Great Western's literature as he embarks on his journey to Cardiff.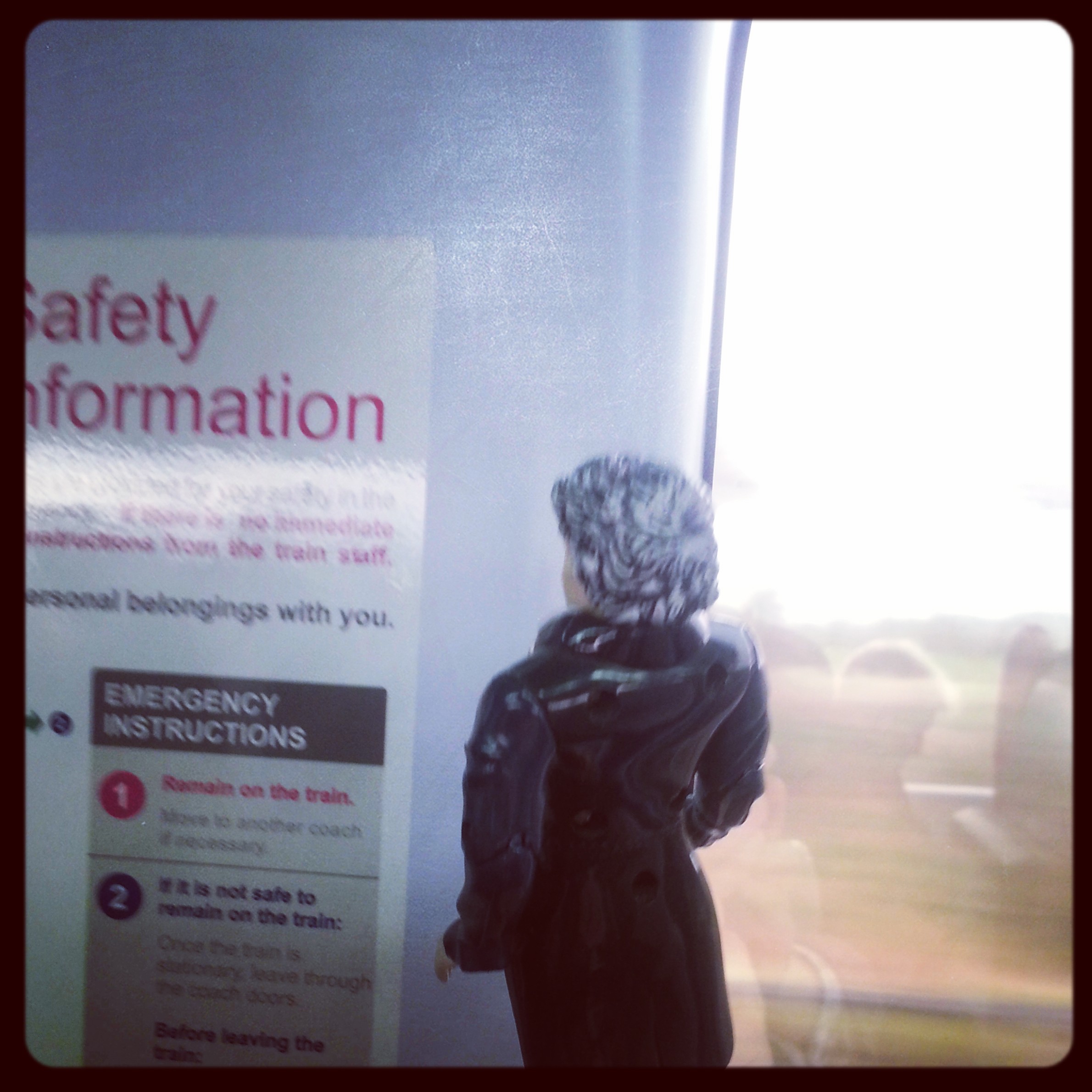 A chance encounter
Ludwig meets his hero and biographer John Suchet. It was an emotional moment in the Cardiff studio, as you can see. John doesn't obliviously continue with his show for just anyone, you know.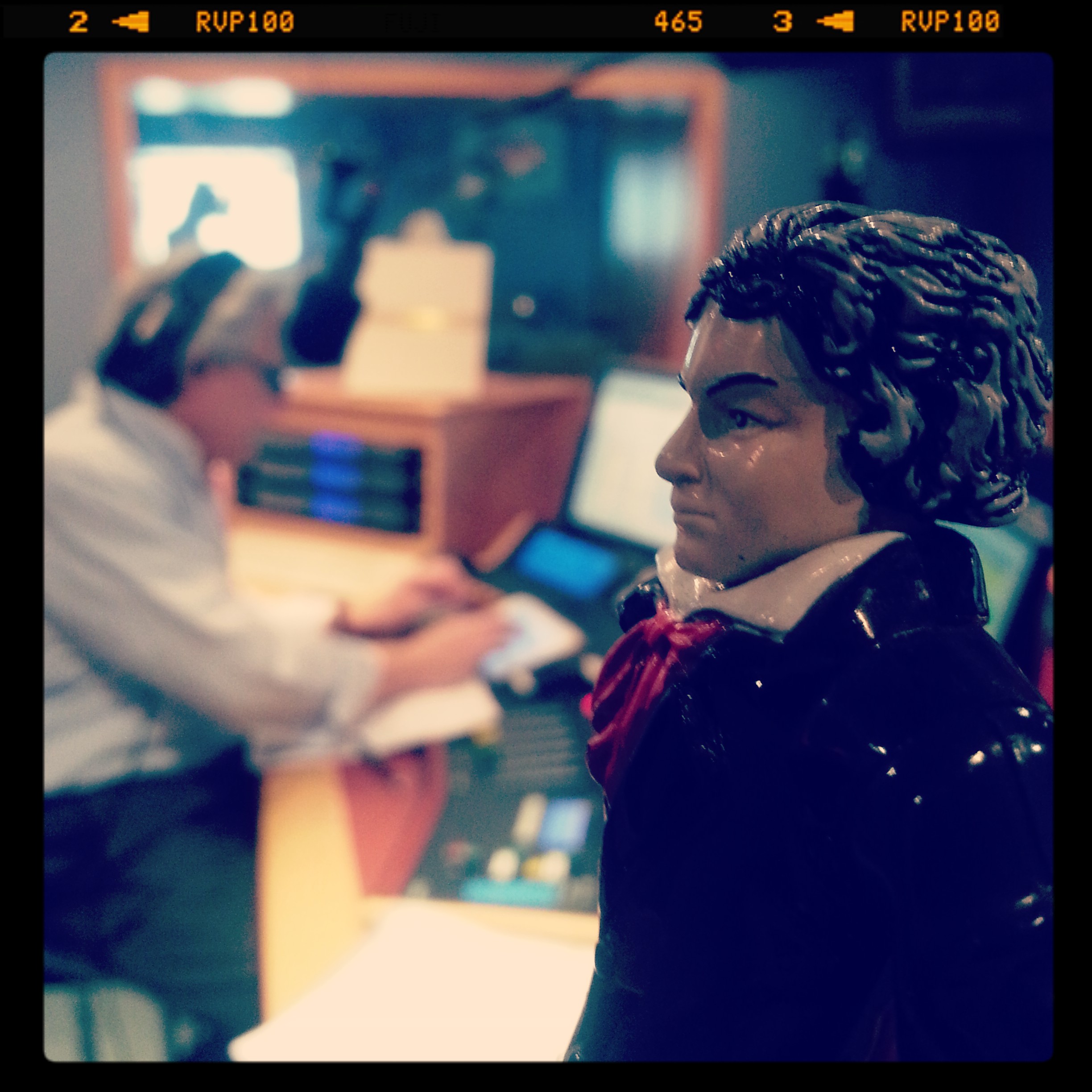 Flagging

Europe has come a long way since his Eroica Symphony... The composer was delighted to see the European Union flag outside the Wales Millennium Centre. The union of course use his anthem as their theme, and the royalties have funded most of tonight's trip.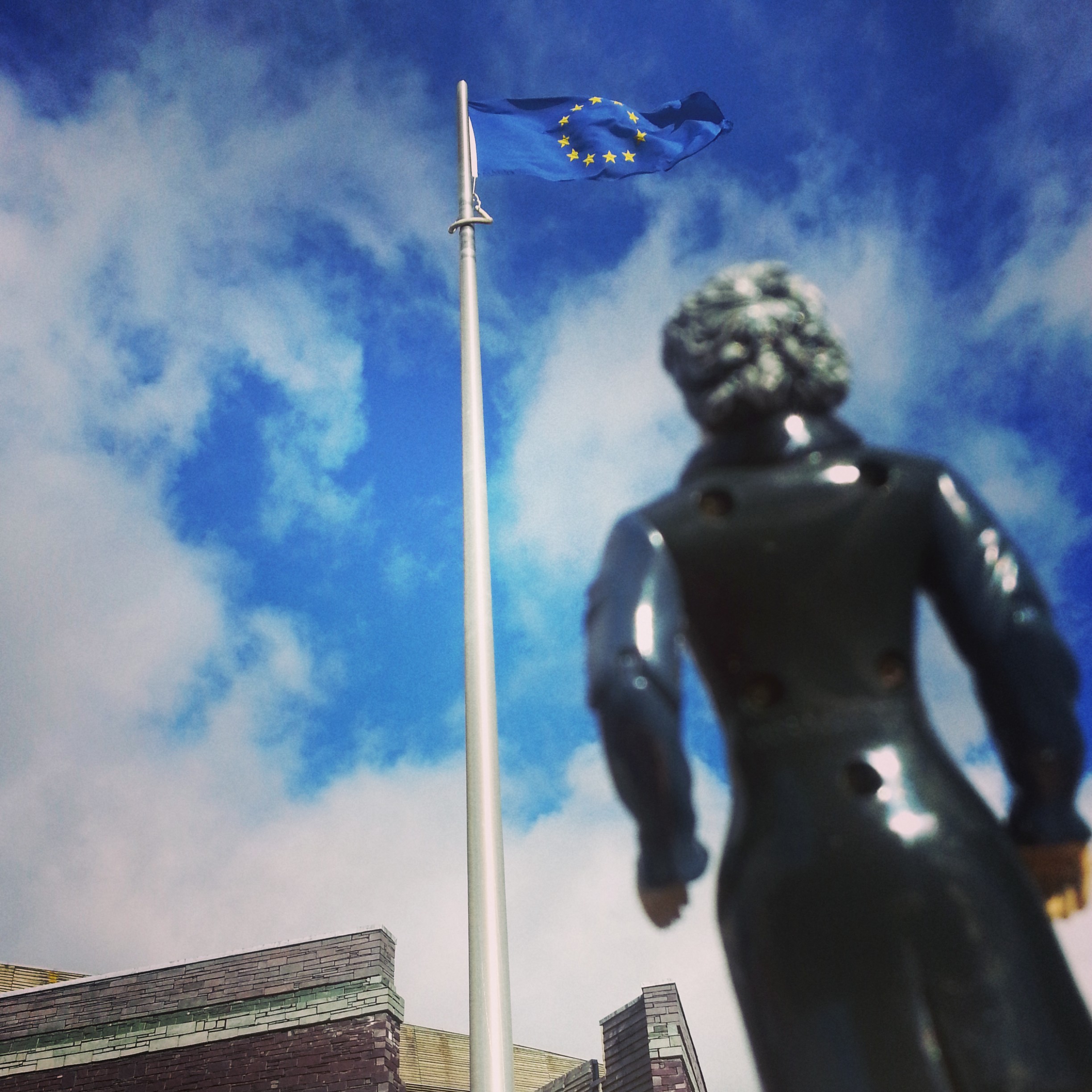 DAS CARDIFF BAY SELFIE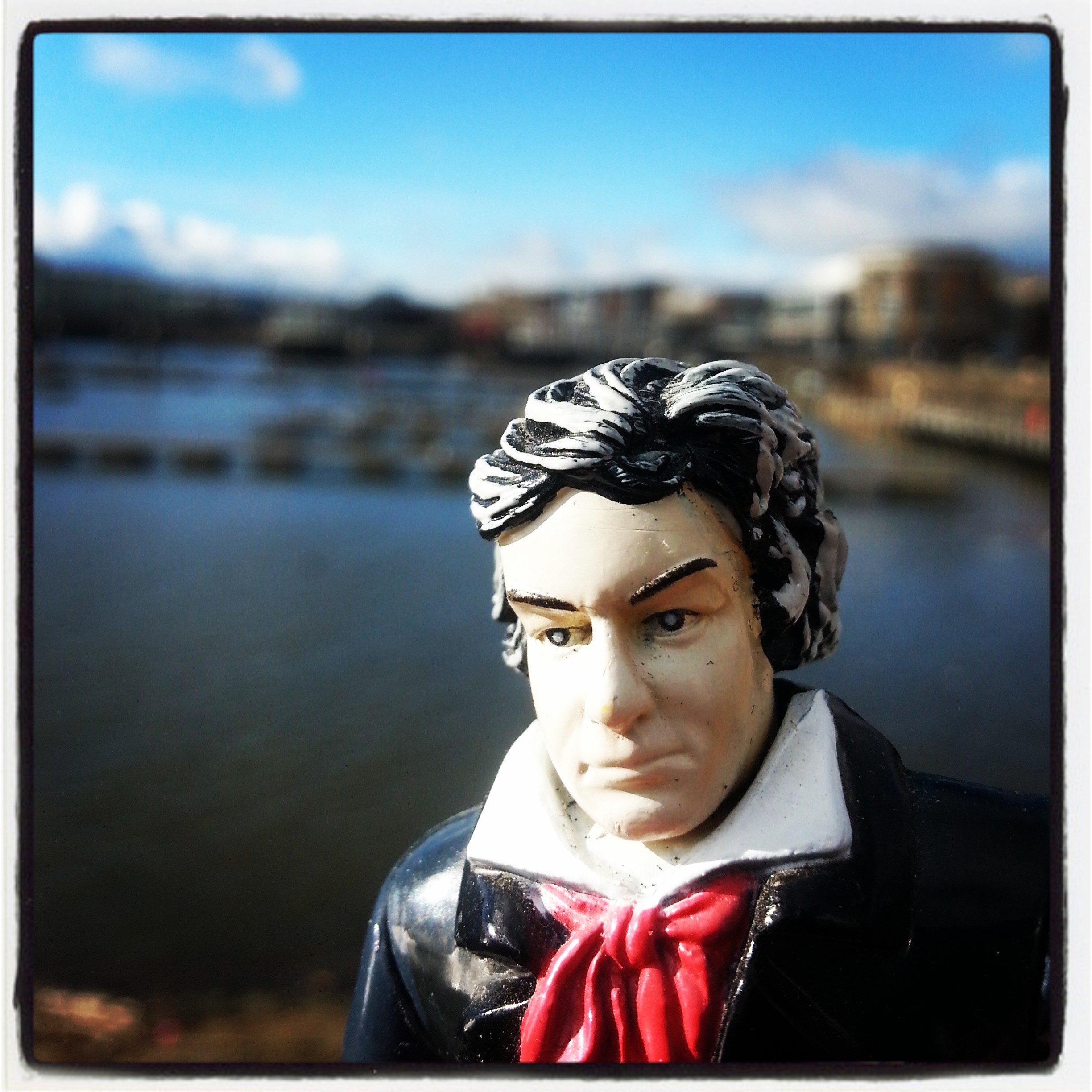 Hello Cardiff!
Beethoven makes his way into the Wales Millennium Centre. He's not scheduled to perform. His name's not even on the guestlist. But he cares not.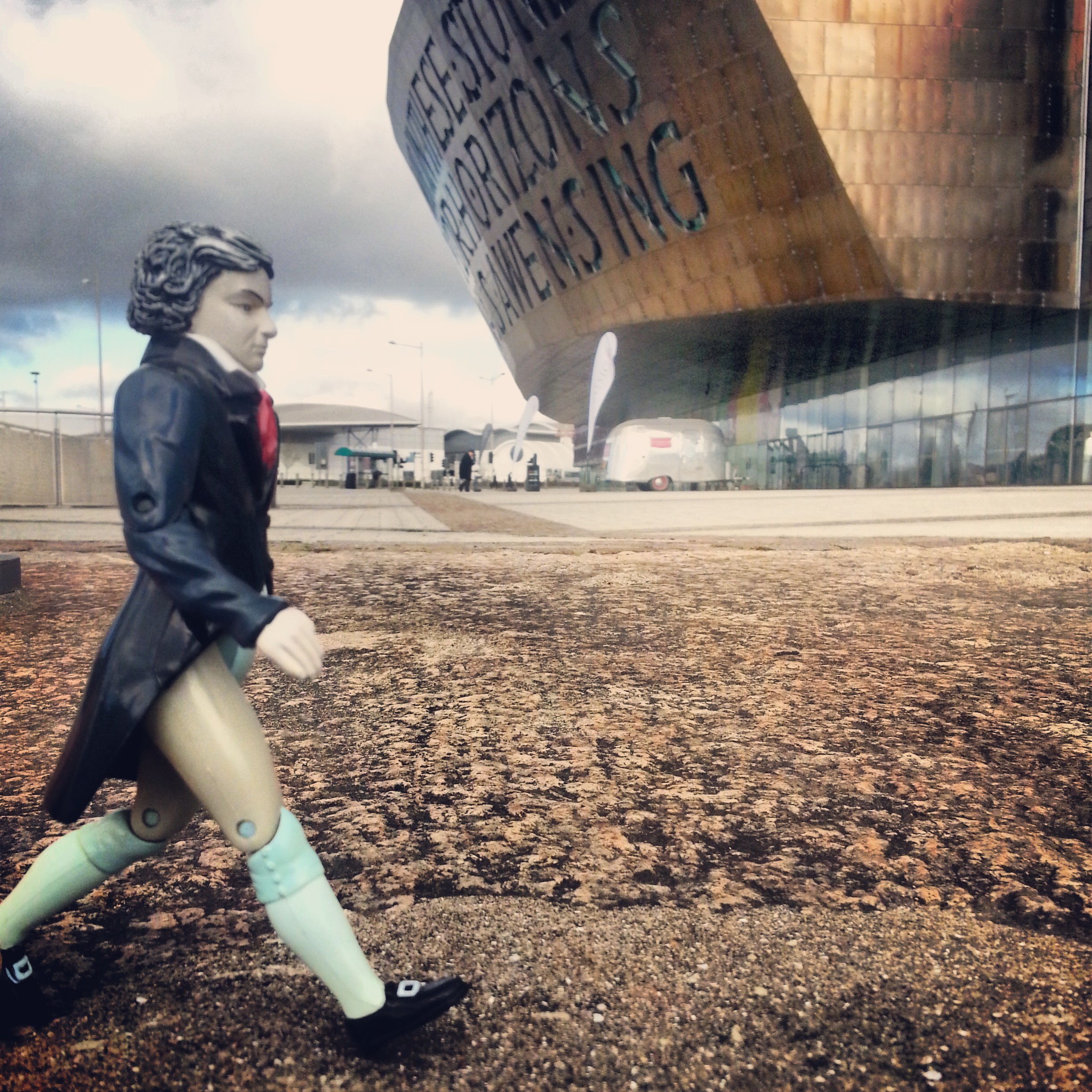 DAS KARL JENKINS SELFIE
LvB is a big fan, and couldn't resist Insatgramming the moment.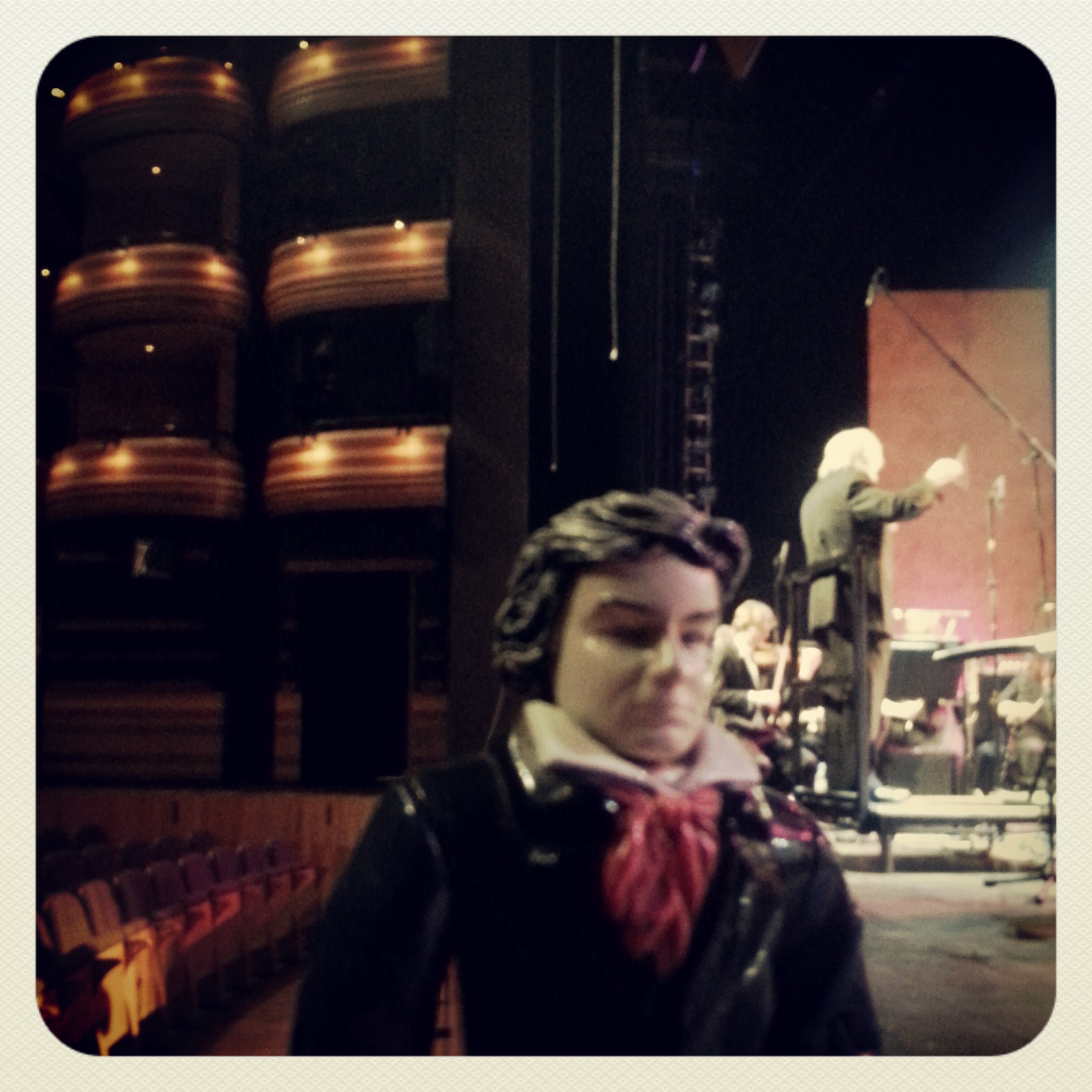 Tim and Beethoven chew the rag
It was supposed to be a quick chat over a glass of wine. Tim was acutally caught there for some time. Turns out that Ludwig has a lot of issues. Lots of vater stuff. It was good of him to listen.