Enjoy festive music & win a Harrod's Hamper thanks to Charities Aid Foundation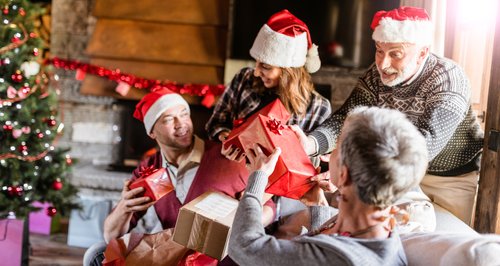 Thanks to sponsorship by Charities Aid Foundation we are bringing you a superb line up of Christmas music and content here on Classic FM. Plus you could win a Harrods Christmas Hamper.
Take a look at the festive line-up from 18th December through to Christmas Day on Classic FM.

Monday 18th to Friday 22nd December
20:00 - 22:00 The Full Works Concert
Friday 22nd December
22:00 - 01:00 Smooth Carols with Myleene Klass
Saturday 23rd December
22:00 - 01:00 Smooth Carols with Myleene Klass
Sunday 24th Christmas Eve
17:30 - 18:00 Aled Jones narrates The Snowman
18:00 - 20:00 The Prince's Foundation for Children and the Arts Carol Concert with Catherine Bott
22:00 - 01:00 Smooth Carols with Myleene Klass
Monday 25th Christmas Day
19:00 - 22:00 Smooth Carols with Jane Jones
Christmas is a special time for giving, a time to treat our family and friends and show how much we care. It's also a time when our thoughts turn to helping others and supporting our favourite charities.
Charities Aid Foundation help donors, charities and companies transform lives and communities all over the world. In fact, they've been connecting generous people to the causes they care about for over 90 years.

The CAF Charity Account is a simple, tax-effective way to make the most of your charitable giving this Christmas. It's quick and easy to sign up online and, with all your giving in one place, means you have complete control.
You can even choose to be a Secret Santa and donate anonymously if you would rather not share your details with other charities.


Win a Christmas Hamper from Harrods
You could be sitting down to some luxury treats as we have three The Knightsbridge Christmas Hampers to be won.
Each of these indulgent hampers is laced with Christmas favourites, offering cognac-infused Christmas cake, Turkish delight, cranberry mince pies, tea, coffee and more, and will be couriered to your door in time for the big day.
For the chance to win answer the question below before 23:59 on Monday 18th December.