John Williams, Ennio Morricone nominated for soundtrack Bafta
8 January 2016, 10:05 | Updated: 15 December 2016, 11:50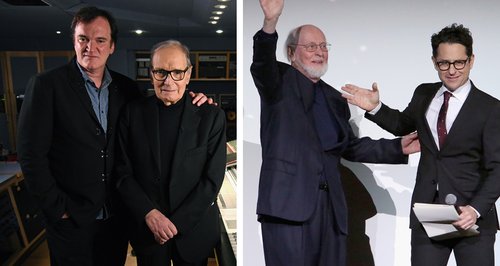 The nominations for the Bafta Film Awards 2016 have been revealed, with blockbusters and smaller films given the nod in the soundtrack category.
Perhaps the most predictable nominations in the soundtrack category were for John Williams' score for Star Wars: The Force Awakens, and Ennio Morricone's music for Quentin Tarantino's The Hateful Eight.

Rounding out the nominations are Thomas Newman for Bridge Of Spies, Ryuichi Sakamoto and Bryce Dessner for The Revenant and Jóhann Jóhannsson for Sicario.
Presenter of Classic FM's Saturday Night at the Movies Andrew Collins has been casting an eye over the nominations:

Andrew will be playing music from some of the nominees, including Bridge of Spies and The Hateful Eight in his show this Saturday.

Andrew spoke to Star Wars: The Force Awakens star Harrison Ford about John Williams soundtrack for the movie:
We also spoke to Ennio Morricone ahead of the release of The Hateful Eight, and he told us about the incomparable experience of working on a Tarantino movie:
Last year's Bafta in the soundtrack category was won by Alexandre Desplat, for his score from The Grand Budapest Hotel.