Get your tickets to international sell-out show 'A Comedy of Operas' at the Edinburgh Fringe
8 June 2023, 12:29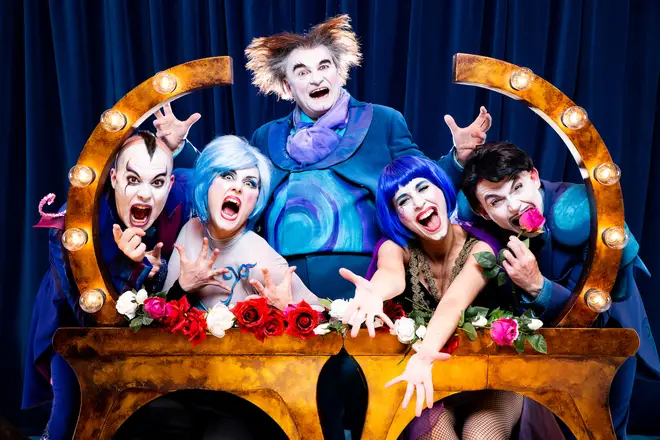 Featuring the world's favourite arias, the best-selling 'A Comedy of Operas' combines physical comedy with opera's greatest hits.
This is opera for everyone – highly original, sublimely talented and utterly hilarious.
A Comedy Of Operas, a unique show that combines physical comedy with opera's greatest hits, comes to the Edinburgh Fringe for the month of August.
The award-winning show, which garnered the equivalent of a Tony (Max Award for Best Musical Show) in Spain, sees five exceptional singers perform opera's greatest hits mixed with rock, pop and their own signature style of physical comedy.
Opera has never been so funny, so much fun or so spectacular.
A Comedy of Operas is as much for the opera lover, as it is for the opera novice, while always retaining a phenomenal level of artistic performance.
Creators and artistic directors Joe O'Curneen and David Ottone said of the show's UK premiere this August: "We are extremely excited with this new Fringe adventure. Delighted to be back after so many years – best city, best festival and performing at the best venue to boot. Can't ask for more!"
The show is complimented by incredible costumes and tells a beautiful love story.
The characters that take you on that journey are: 'Alfredo', a worn-out tenor with a glorious past; 'Enrique', the baritone, precise in his macho swagger; a quirky, pop-loving counter-tenor, very silly and crazy; 'Maria', a dreamy and naïve soprano; 'Carmen', a wild mezzo soprano.
This theatrical show, known as Opera Locos in Spain and France, is for everybody – for opera fans, comedy fans and also for those beginners who know nothing about opera but love to laugh.
Be prepared for an opera masterclass where the audience can even participate...
'A Comedy of Operas' comes to Pleasance at The EICC – Pentland as part of the Edinburgh Fringe, at 5.30pm on 2–20 August plus 12 August at 2.30pm and 27 August at 4pm. Get your tickets here.