The Eric Whitacre Singers are back - and here's why it's choral music's best night out
2 March 2015, 13:34 | Updated: 2 March 2015, 14:36
Choral geeks are once again about to descend on London's Union Chapel. Brace yourselves for epic singing, cluster chords and the sight of their conductor's beautifully conditioned locks.
It's a hand-picked choir of the world's finest singers
If someone created a choir of the world's best choral singers, literally everyone in the choir would be an Eric Whitacre singer (well maybe not literally, but you get the idea). These guys are seriously good.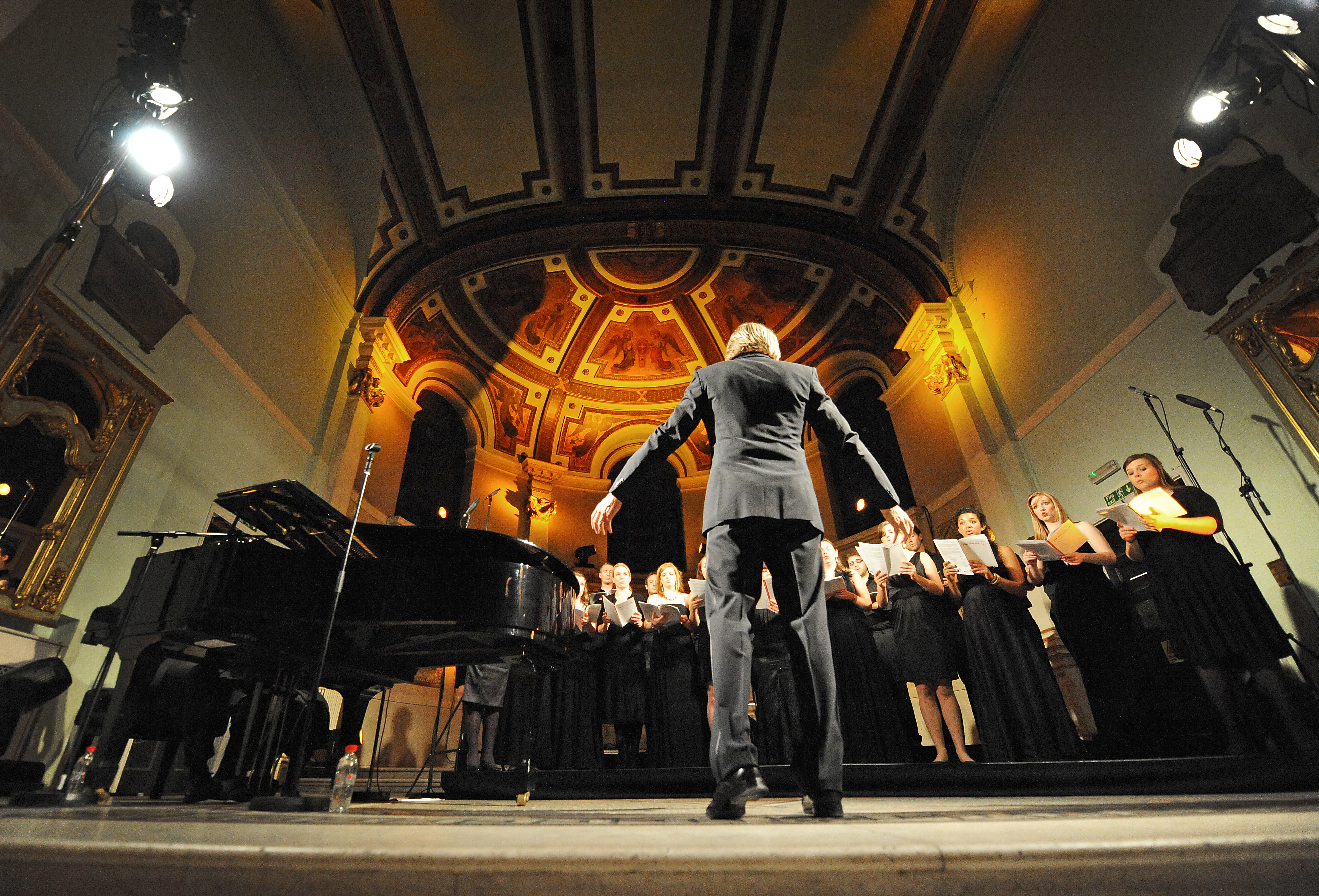 They sing the most epic choral music
Whether it's Eric's own tunes, great choral music from the past, or unexpected re-workings of completely different genres, you'll always find lines are caressed, top As are belted out, and amazing atmosphere is created. Here's something from the Classic Brits a few years ago to get you in the mood.
Their conductor commands the elements
Cadence, thunderclap, power-cut, darkness. Now that's a finale...
They're helping us understand music, emotion, and the body
The RCM Centre for Performance Science will be there with a truck-load of swabs and hi-tech equipment. It's all to study the effect choral music has on the health and wellbeing of singers and audience members. We'll bring you the results...
Coming to the concert next week? We need your saliva! https://t.co/At10B5eBqJ

— Eric Whitacre (@EricWhitacre) February 27, 2015
They're doing Jeff Beal
Every time you impatiently sit through the opening credits of House of Cards, you're listening to him. Beal's music melds jazz, classical and all sorts of other things – so his choral writing will be well worth catching.
UK friends, I will be at this premiere! Thanks to @EricWhitacre"Eric Whitacre Singers in London, March 5th."pic.twitter.com/RniJBpXn8s"

— Jeff Beal (@JBealMusic) January 28, 2015
If the choral music world were school, these singers would be too cool for it

Whenever they sing there's social media buzz, queues go around the block, and there's lots of general excitement. Make sure you get in there and grab some tickets quick.
They really do classical concerts for the 21st century
There will be Instagraming, skinny jeans, whooping (in the right places), and then of course the best contemporary choral music. Here's a little something from last year to get you in the right frame of mind.