Operatic tenor surprises pizzeria diners by bursting into a startling Verdi aria
13 April 2023, 18:19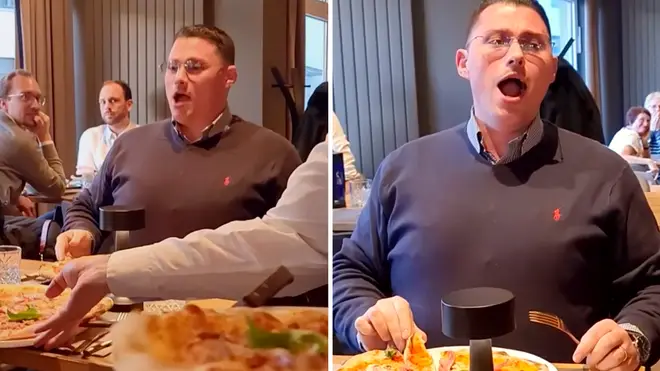 A flashmob with a difference, as a solo tenor sits and sings for his pizza, in the most Italian way possible.
Would you like some Verdi with that? Diners in this up-market pizzeria and bar may have got a musical topping they were not expecting, thanks to the resonant high notes of a young singer.
Operatic tenor Ricardo Marinello, having just been served a Capricciosa pizza in this particular establishment, launches into another one of Italy's most iconic exports, a thundering Verdi aria.
It all happens much to the astonishment of his fellow diners, who, after the initial surprise has subsided, immensely appreciate this authentic Italian touch to their wood-fired culinary delights.
Read more: This Beethoven flashmob in a historic German city will remind you of the pure joy of music
"This is what happens when I eat pizza...", writes the tenor as he shared this pizzeria performance on Instagram.
But there was nothing overly cheesy about Ricardo Marinello performance. In full voice he gives a rousing performance along to the orchestra backing track.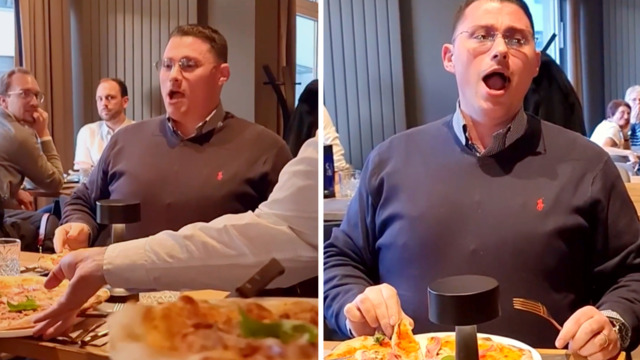 Operatic tenor sings Verdi in pizzeria
This showing of Verdi's famous aria was complete with all vocal flourishes, before landing on the composer's show-stopping high B, flawlessly.
Take a listen, and marvel at Marinello's ability to sing opera, and eat pizza at the same time.
The aria 'La donna è mobile' is sung by the Duke of Mantua at the beginning of Act 3 of Verdi's opera Rigoletto. In it the Duke sings to himself about the fickleness of women. It does not reflect well on him, nor hold much promise for the opera's tragic heroine, Gilda – who, for some reason, is besotted with him.
Nevertheless, it's a great tune and an abiding showcase of any star tenor's voice, wherever they may be.
Marinello's upcoming concert and operatic performances include events in Annaberg-Buchholz and Schwanenburg, Germany. But, given the response to this pizzeria performance, perhaps there might be equal interest in this young tenor's schedule of dining dates too.