10 reasons why we absolutely love that operatic genius Giuseppe Verdi
9 October 2015, 16:40 | Updated: 4 January 2017, 12:43
He's the untrained, scandal-courting, tragedy-stricken, worn by Katy Perry, king of opera - and here's why we love him for it.
1. He was prolific
In an unrivalled bout of creativity, Verdi smashed out three of the operatic repertoire's biggest hits in a mere three years between 1851 and 1853 – Rigoletto, Il trovatore and La traviata.
2. Radames (in Aida) is such a big part that even Roberto Alagna couldn't handle it
All right, maybe we're being a little unfair to dear Roberto – and the La Scala audience are notoriously difficult to please. But when he was booed off the stage during a 2006 performance of Aida, it just went to show exactly how challenging Verdi's works are, even if you're at the very top of your game.
3. He turned incredible tragedy into creative power
Despite losing both of his first children before they were out of infancy and, unbelievably, his adored wife as well at the tender age of 26 in 1840, Verdi turned things around. On the back of his profound heartache, he bounced back with two of his most successful operas in 1842 – Nabucco and I Lombardi.
4. La Donna è Mobile
It's one of the operatic canon's greatest ever moments. Simply put, if you're a tenor and you haven't tackled this one, well… you're not quite a tenor yet.
5. He wasn't averse to a bit of scandal
After the death of his first wife, Verdi naturally moved on – but cohabiting with soprano Giuseppina Strepponi before they married caused quite a to-do among the great and good.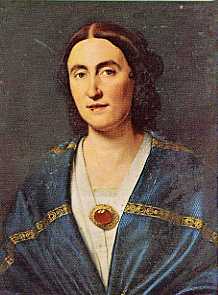 6. He proved you don't have to be a technical genius
Verdi was the first to admit his music wasn't the most technically challenging in purely academic terms: "Of all composers, past and present, I am the least learned," he said. But did that stop him writing some of the most beloved, heart-wrenching tunes, with melodies that have inspired over the centuries.
7. Katy Perry literally made his music into a dress
Katy Perry at the #56thGrammyAwards wore white tulle with embroidered musical notes from "La Traviata" #valentino pic.twitter.com/lLrJHN6yX2

— Jessica D'Angeli (@DJessica2117) January 30, 2014
8. He used vocal fireworks sparingly
The scourge of nervous tenors on opening night, the infamous high C of Verdi's aria 'Di quella pira' from Il Trovatore, was not actually written in the composer's original score. In fact, unlike some of his more flamboyant contemporaries, he hardly ever sent his tenors as high as a high C, as he found the pressure of it distracted both the audience and the performer.
9. He was a showbiz kind of guy
Being a generally revered part of the musical establishment has its perks - Giuseppe appeared in the pages of Vanity Fair in 1879.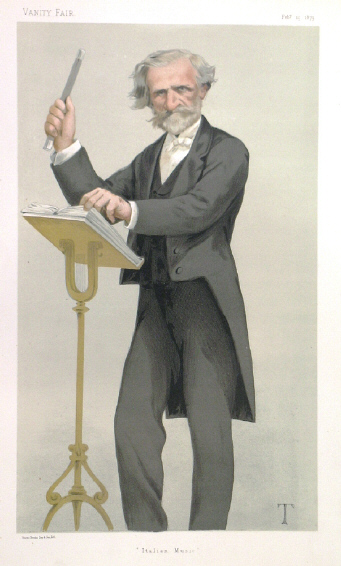 10. The Chorus of the Hebrew Slaves
More than merely an evocative musical rendering of Jewish exile in his opera Nabucco, Va Pensiero (to give it its original Italian title) has become emblematic of political struggle in Italy. In 2009, it was briefly considered for a new national anthem, and conductor Riccardo Muti once led a whole audience in a performance of the chorus as an act of protest against title="" src="https://assets.classicfm.com/2009/11/ricardo-muti-1237305216.jpg" alt="Ricardo Muti" width="350" height="233" style="clear:all" />
11. To some people, he's just Joe Green
The inimitable Victor Borge was a huge fan of Giuseppe Verdi. Or, as he affectionately referred to him, Joe Green.