This Verdi-embroidered dress is basically the most beautiful gown ever
1 November 2017, 10:35 | Updated: 2 November 2017, 10:29
This bespoke 'La Traviata' gown is a vision for the eyes and the ears…
A few years ago, Katy Perry rocked up on the Grammy Awards red carpet in a stunning gown, unusually featuring the score from Verdi's La Traviata.
Here is the gown: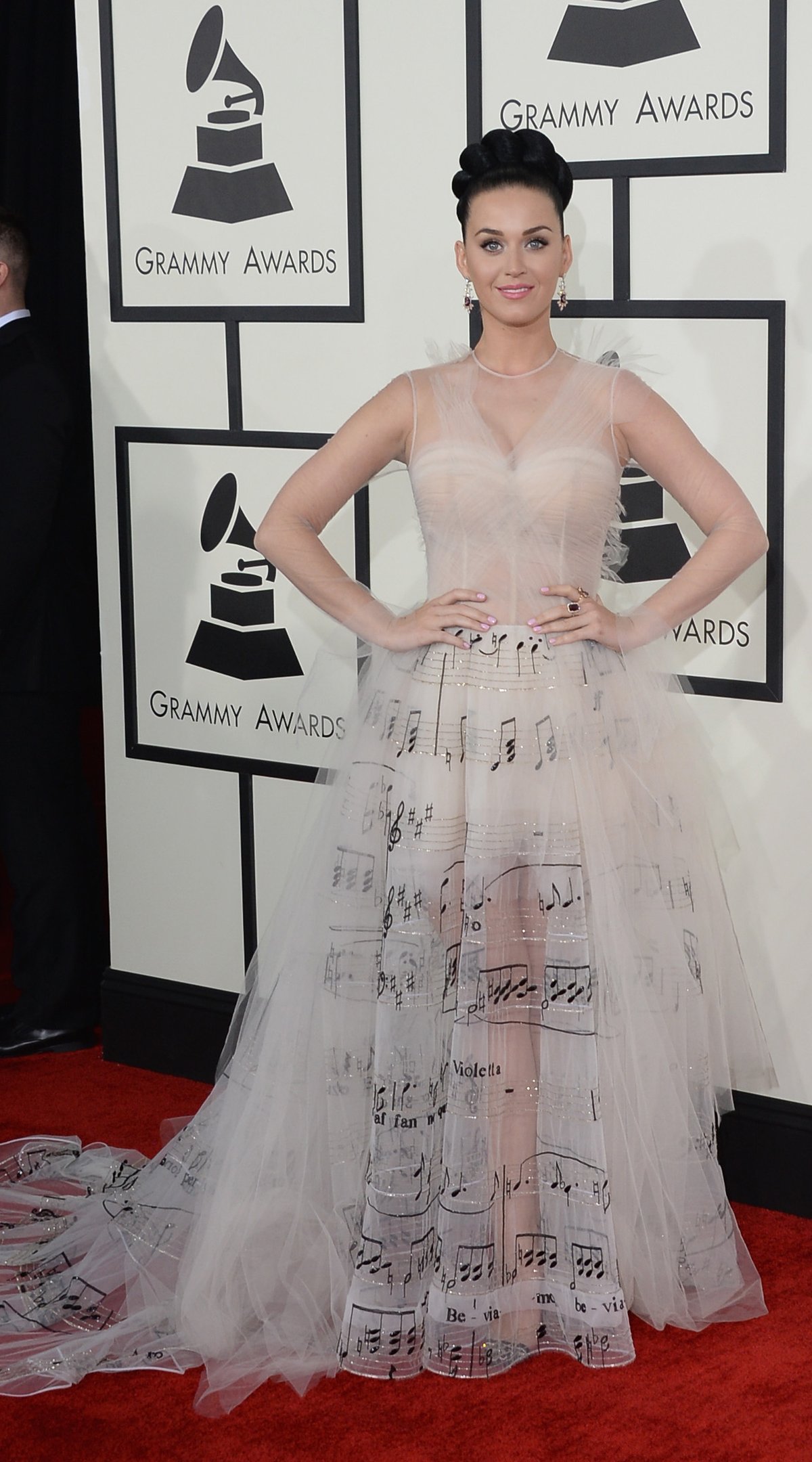 It's pretty lovely, right?
The dress was designed by Valentino, and it took over 1,600 hours to embroider with Verdi's score. It was named La Valse de Violetta Valéry, after the aria 'Sempre libera degg'io', also known as 'Violetta's waltz' in the opera.
The aria brings Act I to a close, and is performed by lead soprano Violetta, a famed courtesan. After meeting Alfredo, a young bourgeois, she wonders if she could fall in love with him – but concludes she needs the freedom to live her life and sings the famed waltz.
Despite the title of the dress, music geeks noticed that the music on the score appears to be taken from earlier in Act I, from the aria 'Dell'invito trascorsa è già l'ora'.
But heck, who cares! This is officially the most beautiful muso dress ever. Hats off to Katy Perry for bringing Verdi into the pop culture spotlight.
(Also, it turns out Katy Perry briefly studied Italian opera at the Music Academy of the West in Santa Barbara – which is awesome.)