Watch as Sir Karl Jenkins conducts a virtual mass singalong of 'The Armed Man'
11 August 2020, 08:26 | Updated: 7 September 2020, 13:48
Virtual mass singalong of Sir Karl Jenkins' The Armed Man | Stay At Home Choir | Classic FM
We teamed up with Stay at Home Choir to host the digital premiere of a mass singalong of Jenkins's famous work, premiered at Classic FM Live 20 years ago.
Classic FM teamed up with Stay at Home Choir for a special digital event celebrating the 20th anniversary of Sir Karl Jenkins' The Armed Man: A Mass for Peace.
On Sunday 6 September, we hosted the premiere of a virtual mass singalong of Jenkins' famous work, which was premiered at Classic FM Live 20 years ago. The video, which premiered on Classic FM's website (watch above), Facebook page and YouTube channel, featured movements of Jenkins' beloved work recorded during lockdown by 5,000 singers from across the world. We'll also hear special interviews with Jenkins and exclusive performances from special guests.
Over the past month or so, Stay at Home Choir's giant virtual project has joined together thousands of singers from across the globe to get ready for this massed performance – and it's all being conducted by the great Welsh composer himself, giving singers the opportunity to work with a choral legend while in lockdown.
In Sunday's final, show-stopping event, virtual choir videos sat alongside the biggest Armed Man singalong ever, which was open to all. The choir was accompanied by live orchestral footage from the World Orchestra for Peace.
Read more: The story of Karl Jenkins' A Mass For Peace >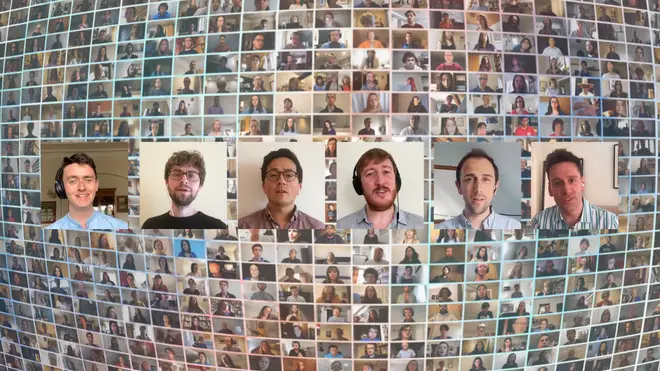 This marks a major anniversary for Sir Karl's mammoth choral work, which was premiered at Classic FM Live at the Royal Albert Hall to celebrate the millennium in 2000. The Armed Man should have seen a revival at this year's event – which unfortunately did not go ahead due to COVID-19.
On top of the live rehearsals, singers had access to a 'conductor cam' video of Sir Karl, a Q&A with the composer and a host of professional musicians – previous artists to be involved include The Swingles, The King's Singers and Royal Philharmonic Orchestra.
The Stay at Home Choir is a musical community of more than 18,000 people who have become known for their vibrant Zoom rehearsals. Since they launched in early March, thousands of singers from 74 countries around the world have come together to rehearse their parts (in a 'mute and sing' format).
Their performance of Sir James MacMillan's O Radiant Dawn involved singers from 54 countries around the world, and their most recent video release, 'And So It Goes', recorded alongside the brilliant King's Singers, has garnered more than 800,000 views.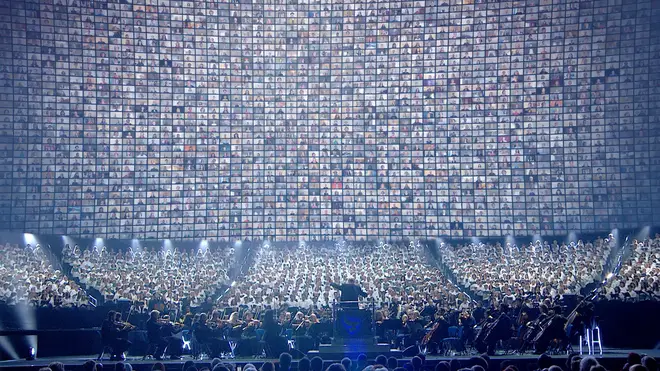 How to join in with the mass singalong of The Armed Man
Anyone can join in the final singalong, which will be broadcast on our website, Facebook Page and YouTube Channel. All you'll need is a score of The Armed Man and a singing voice.
The score for the 'Sanctus' can be found here, and the 'Agnus Dei' here.
What will the final Premiere look like?
The final result of months of rehearsals, Zoom recordings, exclusive sessions with Karl Jenkins, and other video footage will make it the biggest singalong of The Armed Man ever: you will be singing at the same time as 5,000 other music lovers from around the world.
On the screen will be the World Orchestra for Peace and the World Choir for Peace, and we will be augmenting this footage with visual footage taken from the dress rehearsals with Karl, so make sure you dress for a bit of an occasion!
The mass singalong of Sir Karl Jenkins's The Armed Man: A Mass For Peace premieres at 6pm on Classic FM's website, Facebook page and YouTube channel.