Opera singer Plácido Domingo hospitalised in Mexico with coronavirus
30 March 2020, 11:14 | Updated: 30 March 2020, 11:26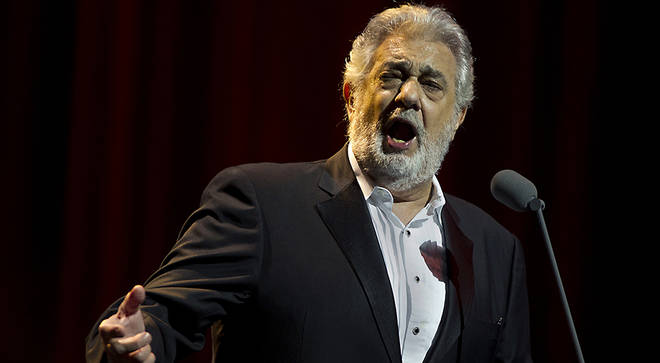 The 79-year-old Spanish opera star has been hospitalised with complications related to COVID-19.
Plácido Domingo has been hospitalised in Mexico with coronavirus complications, Opera News confirmed on Saturday 28 March.
In a statement to press, Domingo's spokesperson announced that his condition is stable in Avenida Costera, Acapulco, and that he will "remain in the hospital as long as the doctors find it necessary until a hoped-for full recovery."
The 79-year-old opera singer announced his diagnosis in a Facebook post last week, saying he felt it his "moral duty" to announce he has tested positive for COVID-19.
He added that he had "experienced fever and cough symptoms" before getting tested.
Click here for the latest coronavirus advice from the NHS >
In his post, the Spanish tenor and baritone added: "I beg everyone to be extremely careful, follow the basic guidelines by washing your hands frequently, keeping at least a 6 feet distance from others, doing everything you can to stop the virus from spreading and please above all stay home if you can!
"Together we can fight this virus and stop the current worldwide crisis, so we can hopefully return to our normal daily lives very soon."
Read more: Anne-Sophie Mutter tests positive for coronavirus >
Domingo has recently been surrounded in controversy following multiple allegations of sexual harassment made against him, which were found in an investigation by the Los Angeles Opera to be "credible".
The day before announcing he had COVID-19, Domingo resigned from the union that represents opera singers in the USA, American Guild of Musical Artists, and donated $500,000 to sexual harassment eradication programmes and a fund that helps opera employees in crisis.