German violinist Anne-Sophie Mutter tests positive for coronavirus
26 March 2020, 17:28 | Updated: 26 March 2020, 17:45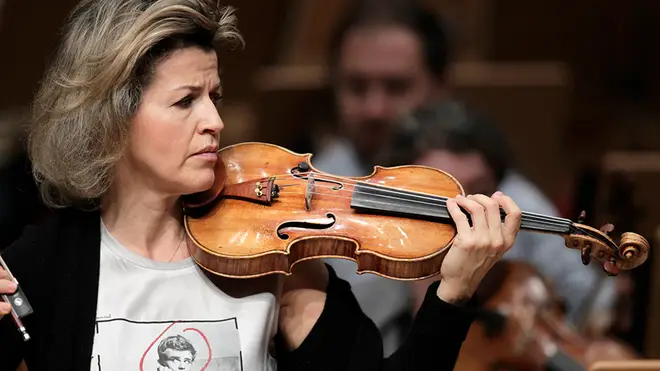 The star violinist revealed her diagnosis in a Facebook video, saying "it's a difficult situation for any artist, but better times will come".
German violinist Anne-Sophie Mutter has tested positive for coronavirus.
The virtuoso, 56, revealed the news in a Facebook video captioned 'COVID-19', adding that she is currently at home under quarantine.
"I have been tested positive," she says (watch below). "I'm staying in quarantine at home and I'm expecting to fully recover.
"Yes, in some tragic cases it's a really difficult situation, but in my case, I'm 56 and I'm not smoking. So, the smokers out there, my fans, you should really consider stopping now.
"Stay healthy and if you are with me in spirit – or in virus – let's stay strong."
Click here for the latest coronavirus advice from the NHS >
Mutter added: "I hope to keep you involved in music. Stay happy, enjoy music and I so hope to be able to play for you soon live.
"It's a difficult situation for an artist, not to be able to communicate with you, the listener. But better times will come. As a great idol of mine said, forward and upward it must go."
The great violinist will appear tonight at 7.30pm in a pre-recorded Beethoven quartet concert, with members of the London Philharmonic Orchestra.
We learned the sad news this week that French violinist Jean Leber and jazz artist Manu Dibango, 86, have died from coronavirus complications.
Worldwide, there are 509,427 known cases of coronavirus, and 23,004 people have died.