Everything You Ever Wanted to Know about Classical Music, Sunday 14 February 2016, 9pm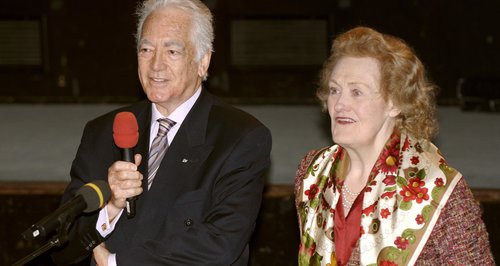 Catherine Bott marks Valentine's Day with some of classical music's most famous couples.
This week Catherine Bott celebrates St Valentine's Day with musical liaisons from some of classical music's most famous couples, as she asks: "How can the personal romances of composers influence their musical output?"
There's the extraordinary partnership – both marital and musical – between soprano Joan Sutherland and conductor Richard Bonynge (pictured). We hear them in action with a scene from Verdi's Il trovatore.
Mozart's beloved Constanze initially fell in love with Baroque counterpoint before the composer, but he won her over by writing fugues as gifts. And Richard Strauss's formidable wife, the singer Paulina de Ahna, was an inspiration to him throughout their marriage.
Another marriage made in music was that of singers Dietrich Fischer-Dieskau and Julia Varady – we hear them singing Schumann.
Among the great composers inspired by their muses was Rossini, who wrote Elisabetta, Regina d'Inghilterra for Isabella Colbran; and Janacek whose musical flourishing late in life was fuelled by his love for Kamila Stosslova. Plus – there are works from Benjamin Britten written for Peter Pears, British music's most enduring creative partnership in the 20th century.