Science says music is good for you – and Eric Whitacre has proved it
13 April 2016, 13:42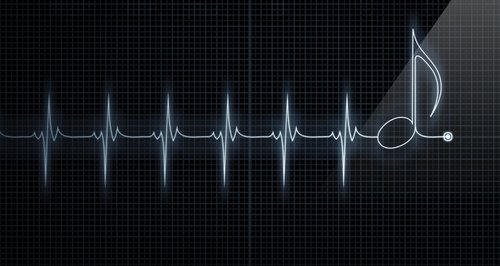 Our favourite dashing-blond choral conductor and his choir turned guinea pigs in a huge experiment looking at the health benefits of singing in (and even just listening to) a choir. There were electrodes, latex gloves and LOTS of saliva…
All musicians know that performing and listening to music has all kinds of positive effects.
But for the first time a study has proved that going to a concert actually has a beneficial effect on your body.
A study carried out by the scientists from the Centre for Performance Science at the Royal College of Music has found that attending a live classical music performance reduces levels of the stress hormones cortisol and cortisone.
The scientists took saliva samples from a total of 117 concert-goers over two concerts performed by conductor Eric Whitacre and the Eric Whitacre singers (pictured below).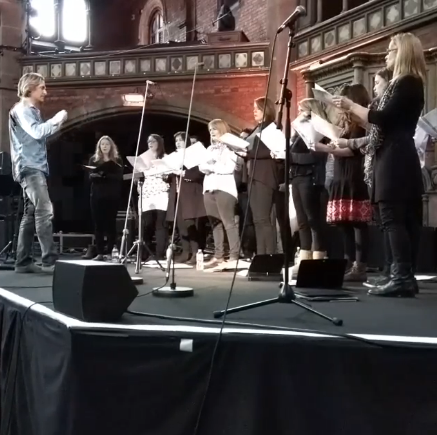 They then tested the saliva and round that after the performance there was a significant decrease in both cortisol and cortisone – both of which are produced by the body in response to stress.
The study also showed a possible link between listening to music and the hormone DHEA (that's dehydroepiandrosterone to you and me).
DHEA is linked to immune function, the lowering of cholesterol and has been linked with positive emotional responses.
The study's authors said: "It is of note that none of these biological changes were associated with age, musical experience or familiarity with the music being performed. This suggests there is a universal response to concert attendance among audience members."
An earlier set of results from the same study also found that audience members reported a decrease in negative mood states (such as feeling tense, sad and anxious) among audience members and an increase in positive mood states (such as relaxed).
For the singers, too, there was good news. Singing in a low-stress environment such as a rehearsal was found to reduce stress hormones in the singers. However, performing during the concert was found to increase stress hormones and psychological anxiety among performers.
Classic FM were at one of the two concerts used for the study – at London's Union Chapel. And here's what happened…
Meet Daisy. Daisy is a scientist working in the centre for performance science at the Royal College of Music.


Daisy from the Royal College of Music is researching at tonight's @ericwhitacre concert... pic.twitter.com/Ly1ofR8Ce8

— Classic FM (@ClassicFM) March 5, 2015


She's been working with Eric for a few years now on studies looking at the psychological and physiological effects of singing.

"We hear a lot about the health benefits of singing but are there any benefits to attending concerts as well?" she explains. "Every psychological process has biological effects, and we're able to measure these biological changes in saliva and heart-rates."
ECGs (electrocardiograms)
At the Eric Whitacre Singers' concert back in March, the world's favourite choral conductor and a handful of his elite singers were wired up with electric nodes and a breathing belt to measure how their bodies behaves during a rehearsal and a concert.
And the audience got involved too
Daisy and the team wanted to find out if just going to a concert had an effect on health and well-being. So the audience filled in questionnaires
...it's like cramming for exams here. pic.twitter.com/VWgYRmcY2z

— Classic FM (@ClassicFM) March 5, 2015

And gave saliva samples. Nice. We didn't take photos of that.

And some were wired up to take physiological data too.
What does Eric think of all this, then?
"Singing is something that many people inherently feel is good for them and relaxes them. But to actually show biologically (and demonstrate scientifically) that it can reduce stress is very exciting.
"Reducing stress has a direct benefit not only in general terms in our home lives and the workplace, but also in pain reduction, recuperation and even the advancement of some diseases."
So you should listen to this clip immediately, for the good of your health
We don't need a scientific study to tell us Eric and his singers make our hearts beat faster.

Here they are sounding wonderful.