We went to Budapest to watch The Flying Dutchman and we're in bits
24 June 2015, 11:47 | Updated: 24 June 2015, 13:12
Washing machines, Ádám Fischer, a massive boat skeleton and the most staged semi-staged production we've ever seen: The Flying Dutchman was a controversial but thoroughly entertaining centrepiece to Müpa's Wagner festival.
But first, the circus

Before we got fully stuck into Wagner, we were treated to a night at the circus. Well, a show from Hungarian troupe Recirquel called 'Night Circus', which was part Matthew Bourne dream sequence, part jaw-dropping trapeze 'n' tumble fest, part expressionist Moulin Rouge. Heady.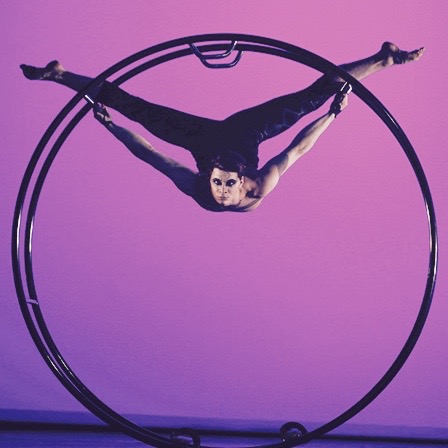 Afterwards, over an exquisite Hungarian red, the show's director Bence Vágl told us that, in recent years, Hungary's contemporary circus artists were being snapped up by more famous competitors in Las Vegas and Canada. Well, on the strength of this show, they'd be mad to leave.
Time for a quick tour

Deputy CEO of Müpa (until recently known as the Palace of Arts, but they're changing that) Gábor Kosztolánczy was kind enough to show us around the place, including his office, which has the most incredible view of the Danube.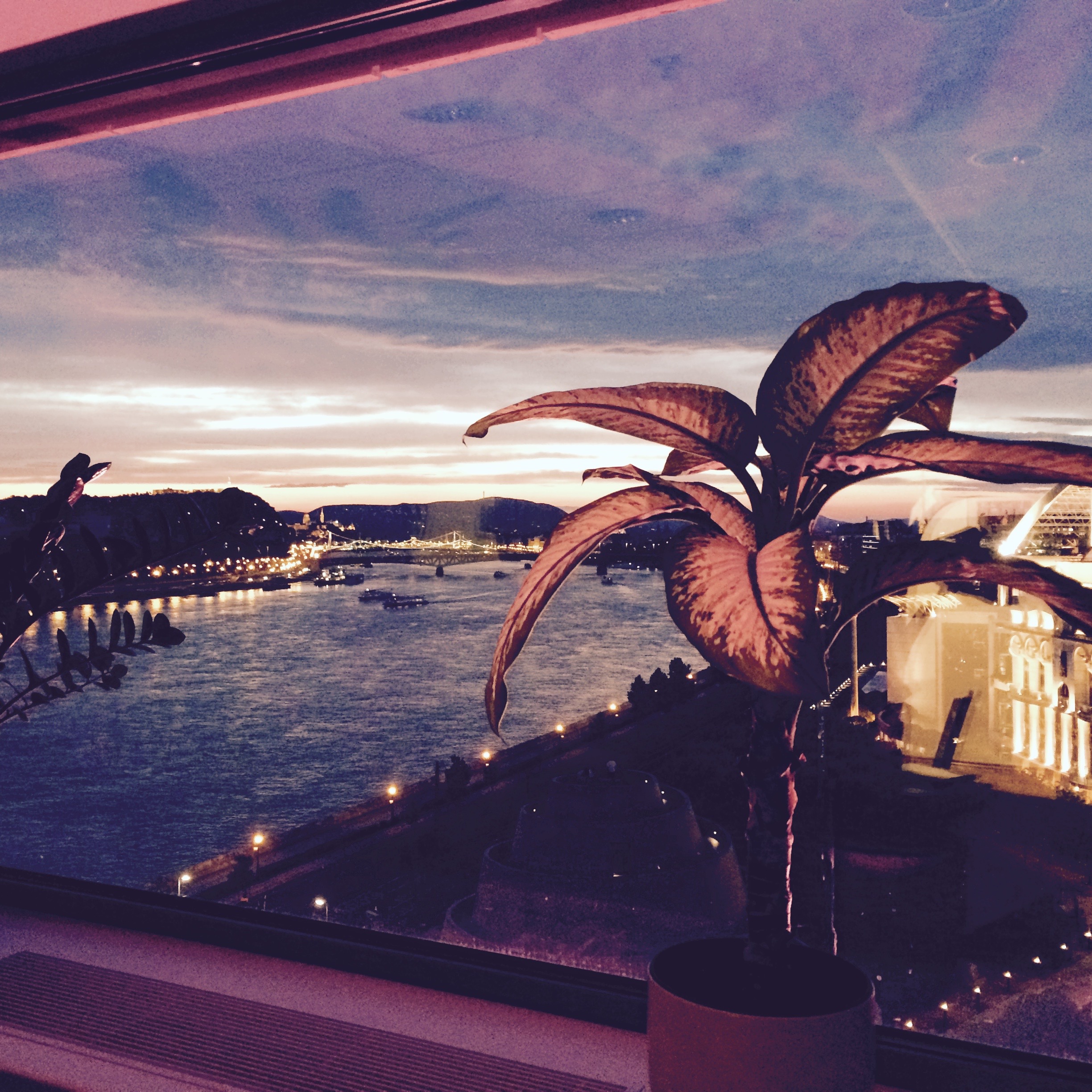 How he gets any work done is quite incredible.

His colleague, Gábor Pálfi, was keen to tell us that Mupa, which is celebrating its 10th anniversary this year, was originally based on the South Bank Centre's multi-venue approach. There's an impressive theatre space (where we saw the ballet), art gallery, various foyer performance areas, a bookshop and several other corners of interest, sort of like The Barbican but with harder-to-pronounce names for everything and less of a bunker vibe.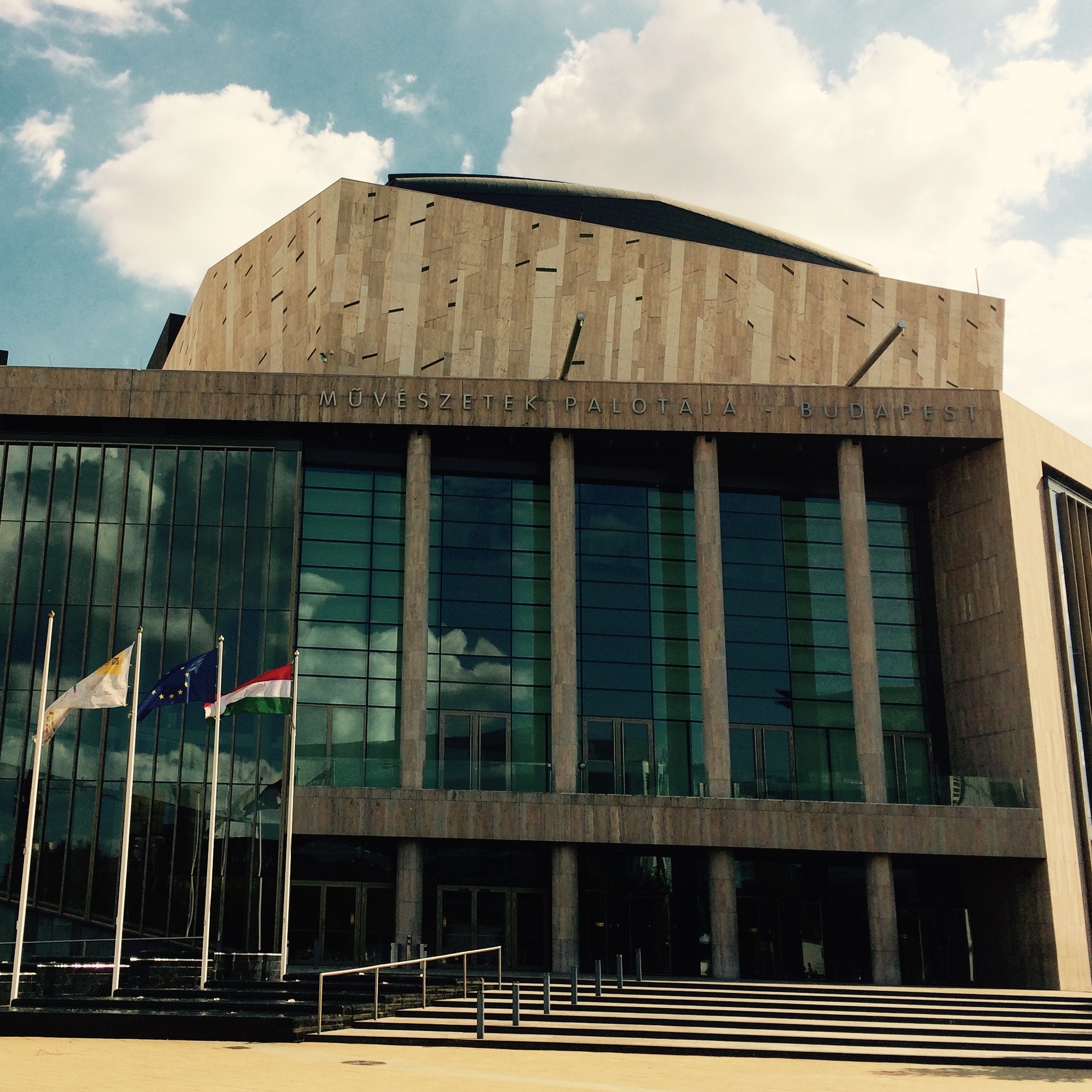 Pálfi also shared his concerns over the conservatism of the Budapest audience. He'd been having a chat with the director of The Sage Gateshead about this, and concluded that a concert of Ligeti and Kurtág works will shift a whole bunch of tickets in the Northeast of England, but a similar bill would be a huge gamble for Müpa.

So, Wagner then
One concert series that Müpa doesn't have to worry about selling out is their annual Wagner in Budapest festival. This year, as with every year, it featured a complete performance of Wagner's Ring Cycle, but we were in town to watch the much anticipated centrepiece - The Flying Dutchman.
FYI, this is how a performance of Wagner is announced at Müpa:
This performance, which starred the majority of the cast from Bayreuth's Wagner festival (at a fraction of the ticket prices, both Gábors were keen to point out), also featured Ádám Fischer conducting and some washing machines on stage.
Yes. Washing machines.

And what.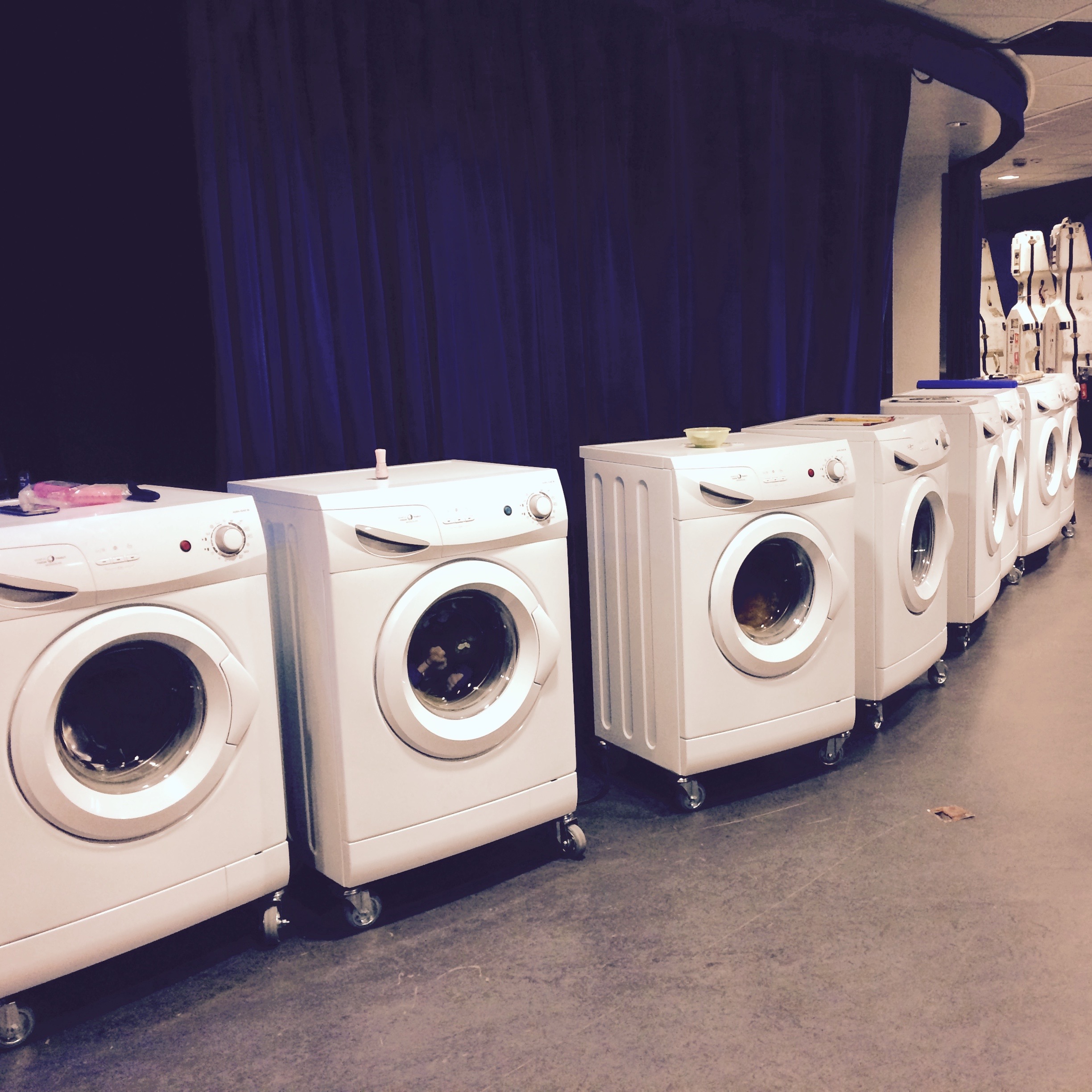 So, the performance itself is a source of controversy. Director Kovalik Balázs, a Budapest local who found acclaim in Germany, is a provocative figure in European opera and, with this semi-staged production, was keen to show us why.

Hip-hop dancing, guns, boardroom meetings and a huge revolving skeleton of a boat and some good-old Norwegian jingoism are all part of the fun - but does it mean anything? If you're immune to the sight of tenor Uwe Stickert removing his belt in an intentionally difficult scene in the first act, then chances are you're not going to find too much to get upset about.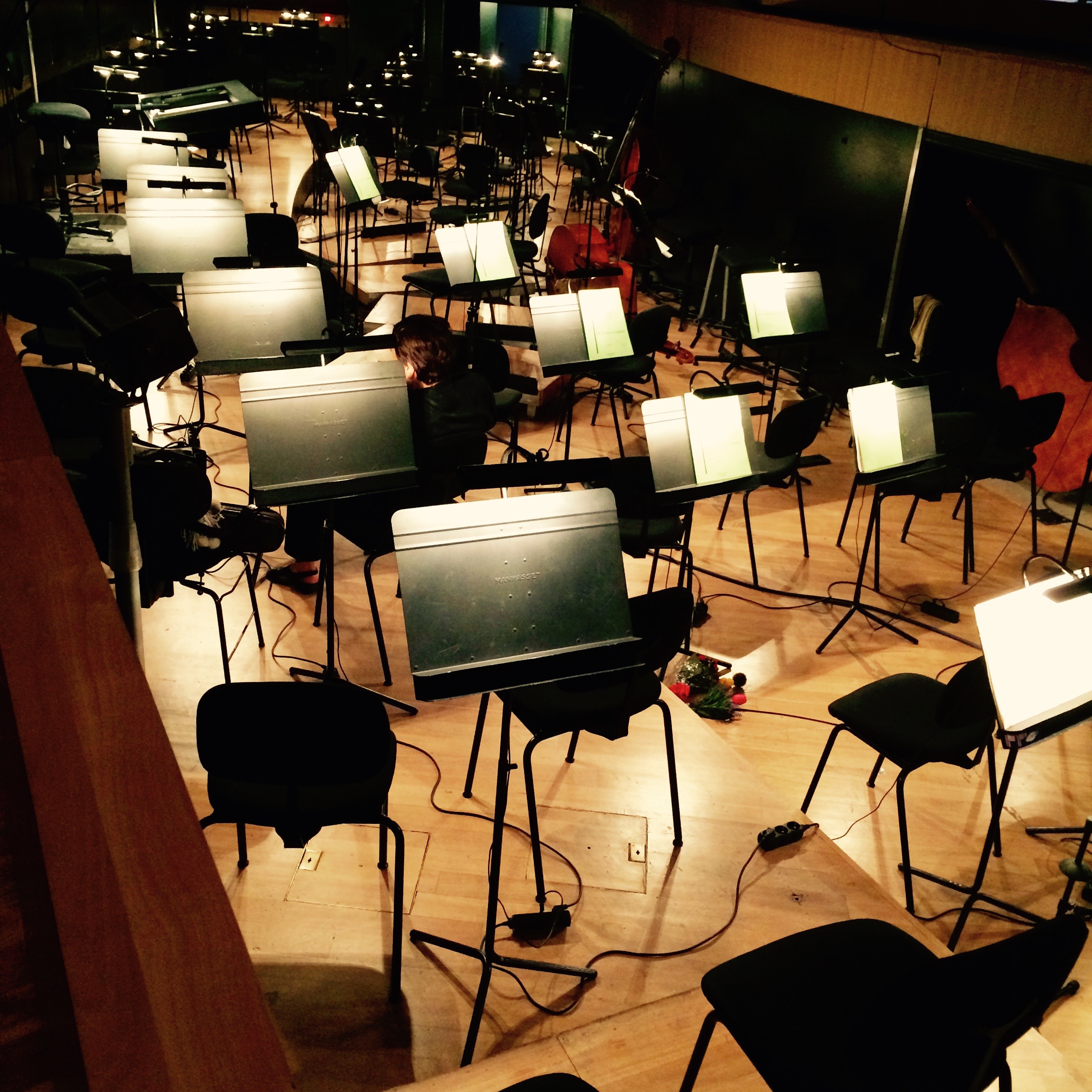 The singing
Regardless of the controversy it might cause, the production does boast some pretty spectacular singing. The biggest cheers were saved for Elisabet Strid as a drippy, vinyl-loving Senta, but perhaps the unsung hero was Zoltán Nyári who's transformation from dashing huntsman to furious, spurned boyfriend is huge, given the relatively small number of arias he's given to convince us with.
That, and with Fischer on top form and coaxing impressively huge sounds out of the Hungarian Radio Symphonic Orchestra (though that's partly to do with the Bela Bartók concert hall's genuinely ingenious design), we're slightly grief-stricken by the end.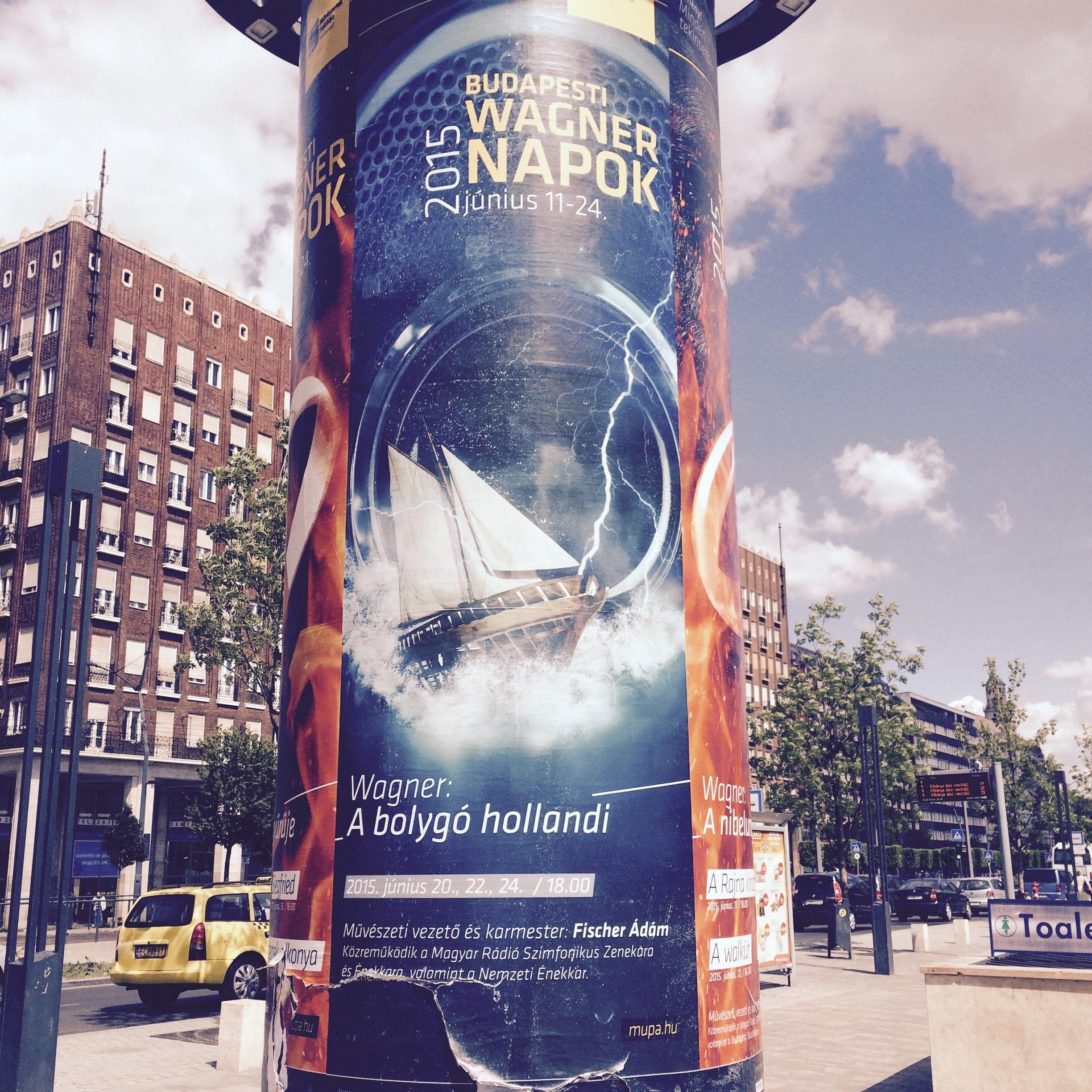 You get the feeling that Müpa's line about being a cheaper alternative to the super-expensive Bayreuth Wagner Festival is more than just chirpy optimism - there's a real zeal about the performance and, with interpretations heading quite purposefully towards the edge of conservative tastes, they could be onto something.