Katy Perry's Verdi dress steals show at Grammys
28 January 2014, 12:06 | Updated: 30 January 2014, 17:03
Classical music made an unlikely appearance on this year's Grammy Award red carpet, in the form of a stunning gown worn by Katy Perry.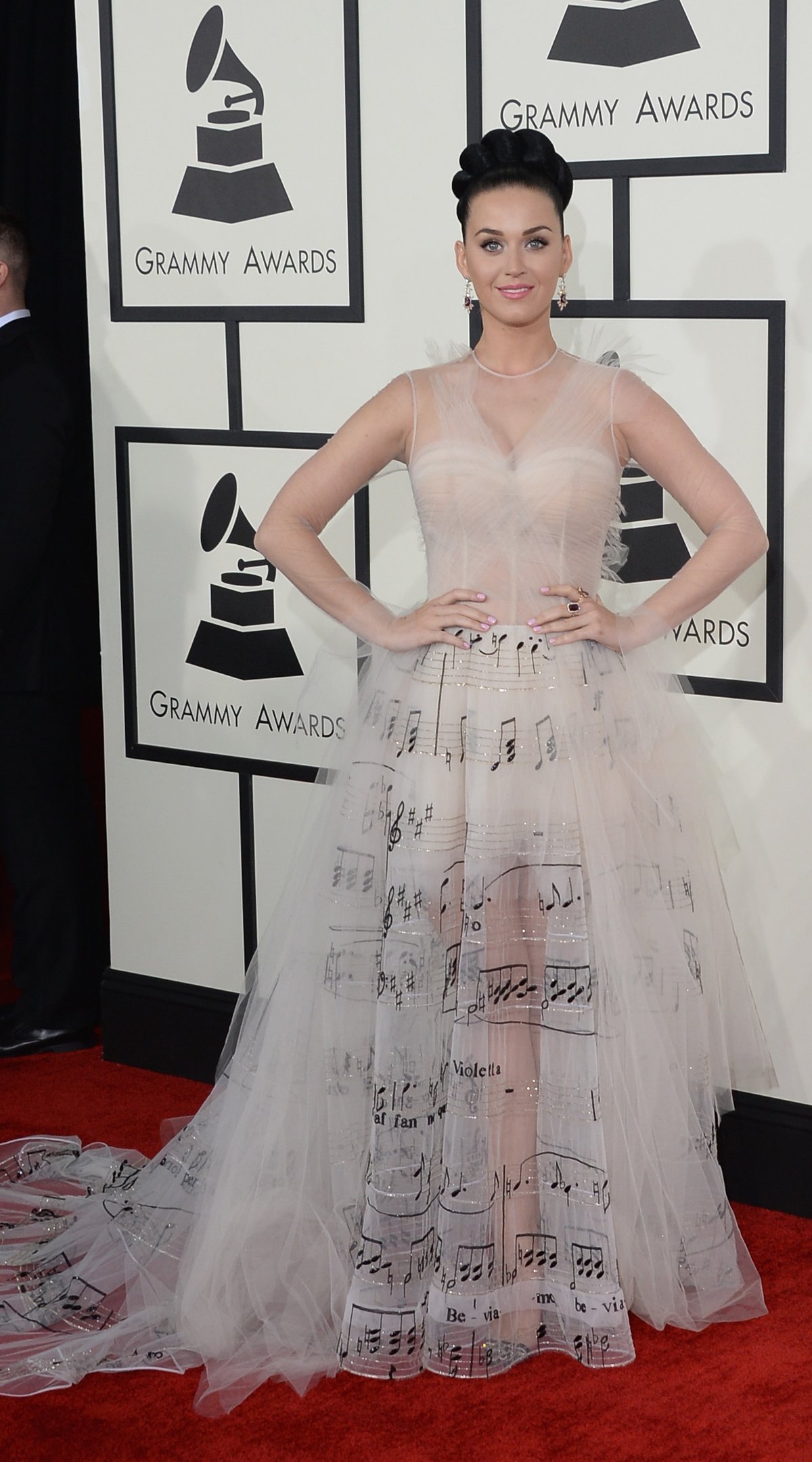 Pop star Katy Perry stunned audiences with her impressive four costume changes at the Grammy Awards 2014, but classical fans were pleased to note her rather more unusual gown featuring the score from Verdi's La Traviata.

The dress, designed by Valentino, took more than 1,600 hours to embroider with Verdi's score. It's titled La Valse de Violetta Valéry, named after a famous moment in the opera: 'Violetta's waltz', Sempre libera degg'io.

Finishing Act I in Verdi's beloved opera, the aria is performed by lead soprano role, Violetta, a famed courtesan. After meeting Alfredo, a young bourgeois, she wonders if she could fall in love with him - but concludes she needs the freedom to live her life and sings the famed waltz.
Despite the title of the dress, the music on the score appears to be taken from earlier in Act I: Dell'invito trascorsa e gia l'ora.