Exclusive: watch the new 'Adiemus' music video by Sir Karl Jenkins
5 October 2017, 17:28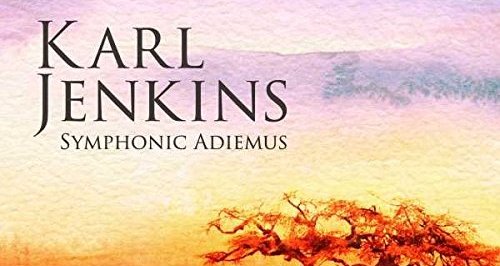 Sir Karl Jenkins has released the beautiful new music video to his classic choral song, 'Adiemus'.
The stunning new music video to 'Adiemus' comes as Sir Karl Jenkins releases his new album of epic proportions, Symphonic Adiemus.
Brand new recordings of the greatest moments from the Adiemus series features an extended orchestra of over 100, including over 20 layers of classical and ethnic percussion, and a choir of 80. With judicious use of multi-tracking, there are sometimes over 400 participants heard at any one time.
"Since 1995, when 'Adiemus' first appeared with its unique blend of the classical and the ethnic, with my invented language for lyrics, I have been inundated with requests, from choirs around the world, for an Adiemus that, for the first time, included male voices as well as female. The idea of re-orchestrating a selection from the past led me to a new concept of increasing the forces across the board, making the whole sound massive and symphonic."
Symphonic Adiemus – the best of Karl Jenkins as you've never heard it before.
Watch the exclusive new 'Adiemus' video here:
Listen to the full 'Symphonic Adiemus' album here: