What makes 'Benedictus' from The Armed Man so haunting? Sir Karl Jenkins explains
1 May 2019, 16:00 | Updated: 1 May 2019, 17:20
We asked Sir Karl Jenkins to pick apart the score for this stunning movement, and explain what makes it so haunting – with particular focus on *that* cello solo.
'Benedictus', from Sir Karl Jenkins' work The Armed Man: A Mass For Peace, is one of the Welsh composer's best-known works and surely one of the most beautiful pieces of choral music from the last 50 years.
To find out why the music resonates with so many people, we caught up with Sir Karl backstage at the Royal Albert Hall, ahead of Classic FM Live.
A simple beginning
The music begins quietly with two alternating chords in the strings, D major and E major. However, the bass part stays as a D throughout, creating an E major chord over D.
"It's got an opening unlike any other," Sir Karl explains. "It doesn't sound like an introduction. It's just these two chords stated [D major and E major over D] and it sets it up nicely."
The cello solo
Its unusually high register might fool you into thinking this is a violin or viola solo – but the haunting opening phrase to 'Benedictus' is played on the cello. It's even notated in the treble clef in many publications.
"Now, I didn't believe the cello solo would cause so much anguish, because it's quite simple. But it's also very high, and many have become stuck playing it. But when it's done [well], it sounds effortless. It sounds as if it was written for the instrument."
"It's got a unique sound that high, it's haunting and yet strident in a way, because there's a lot of tension because of the range of it. It starts with an ascending line, just up a D major triad, and then it rises up and falls down again. It's a simple tune, and I wouldn't have thought it had such resonance, but it did."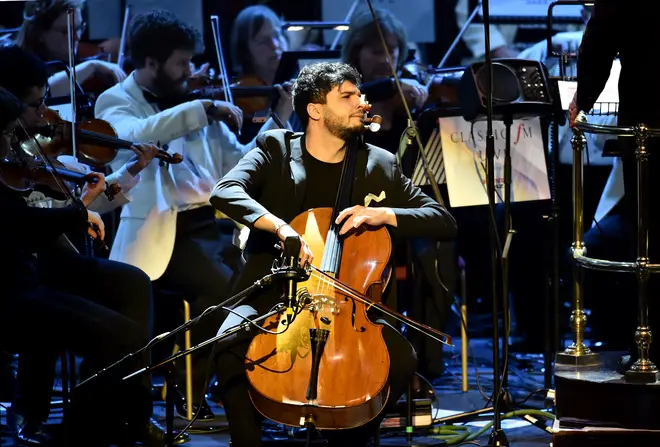 Beauty in simplicity
"['Benedictus' has] quite a simple form: AABA. The opening and the end is just strings; the cello in the first instance, and then choir and cello in the end section.
"The middle bit [B] is very very full, and that's the loudest bit in the whole piece at fortissimo."
Jenkins: The Armed Man - A Mass For Peace - XII. Benedictus
Expanding the sound
Sir Karl is no stranger to unusual percussion instruments; his previous works, especially Symphonic Adiemus, use them extensively.
"There are various different drums [in The Armed Man]," he says. "There's a bass drum, I also wrote for a taiko drum if it's available, which is a very deep round Japanese drum.
"Tam-tams play the up-beat to that [the heavy bass drum on the first beat of the chorus], and there's a surdo drum here doing the same thing. That's a Brazilian drum that they use in sambas, where they hang it around their neck with a strap and they play with mallets."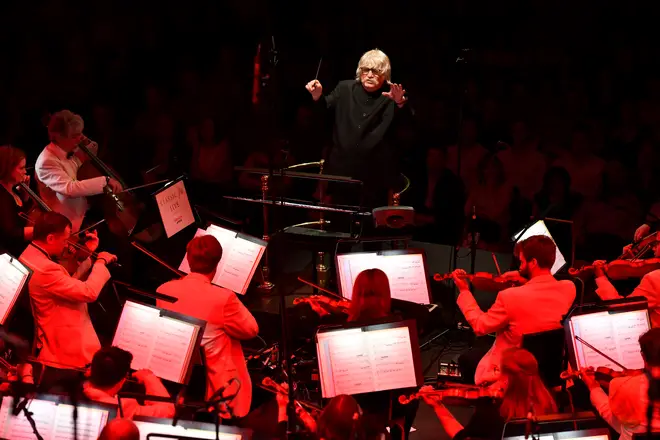 With a prolific output of well-known works, including Adiemus and Palladio, Jenkins is one of today's most treasured classical composers.
On the impact his music has had on people, Sir Karl said: "There are many humbling and gratifying moments, but I can't really quantify it, it's difficult."
So, how does he find his inspiration?
"I studied music academically, so I was thoroughly trained, first at the University in Cardiff and then at the Royal Academy, so things like harmony, counterpoint, orchestration, the skill or the craft if you like, I've learnt.
"But then the other bit is the intuitive bit I suppose, which some might call inspiration. But I don't use that word, because if I wait for the news to strike, nothing happens. I have to write something every day […] it's the only way I can work.
"I follow my nose – I don't have a formula or a plan ahead."
The Armed Man: A Mass For Peace is available to buy here >