Lost Holst manuscripts discovered in New Zealand
18 July 2017, 14:31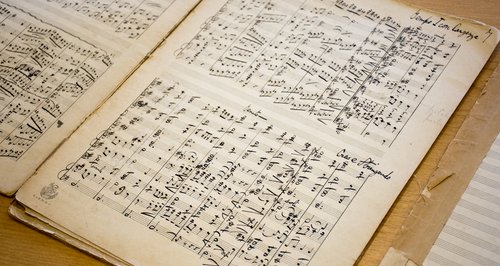 Manuscripts of two pieces, Folk Songs from Somerset and Two Songs Without Words, have been discovered in the library of a community orchestra in Tauranga, New Zealand
One of the two works – Folk Songs from Somerset – probably hasn't been performed since its premiere in 1906, which Holst himself conducted.
The manuscripts were found during a clear-out of the Bay of Plenty Symphonia's library.
Music director Justus Rozemond said: "Our librarian, Gloria Pheasant, and I were cleaning up the sheet music library a few years ago. We were throwing away tons of old photocopies and found these hand-written scores.
"We didn't really believe we were holding genuine Holst manuscripts, but there was just enough of a tingle of excitement not to throw them away."
The orchestra got in touch with the Holst Archive and, orchestra member Bronya Dean says: "We immediately received a reply excitedly saying that the signatures and handwriting were original and authentic. We were staggered. How did these manuscripts end up in a filing cabinet in our music library in New Zealand?"
How did the Holst manuscripts get to New Zealand?
The likeliest story is that the music found its way to Tauranga with flute player Stanley Farnsworth who conducted an orchestra in the area in the 1960s.
"We have clues that suggest the scores were used by Farnsworth," said Bronya, "but we have no idea how Farnsworth came to have them, or what his connection was with Holst."
The two pieces were both written in 1906 and while the Two Songs Without Words was copied and has been performed since, the 'Folk Songs from Somerset' was presumed lost for over 100 years.
After conducting the premiere in 1906, Holst re-worked the piece into 'A Somerset Rhapsody' and the original version of the music was only know from the programme notes at the premiere performance.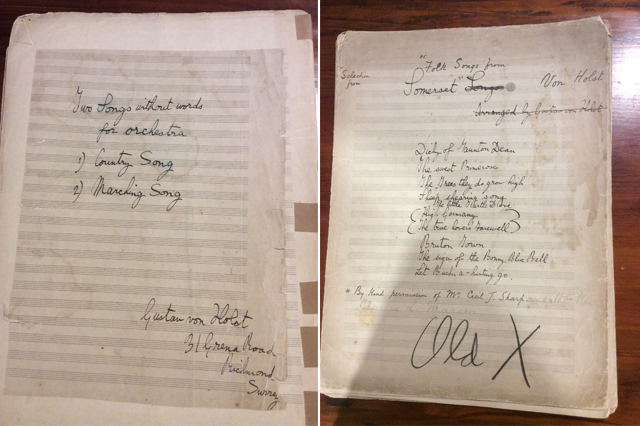 What will happen to the manuscripts?
The manuscripts may be returned to the UK. Music director Justus Rozemond said:
"We know they are special, but we also appreciate that their proper home is probably back in the UK where they will be more accessible to Holst researchers. Regardless of what happens, BOP Symphonia will perform the music here in Tauranga. In the case of 'Folk Songs from Somerset', this may be for the first time in over one hundred years. It will be an exciting moment."
Colin Matthews, of the Holst Foundation said: "These manuscripts are a remarkable find, particularly the 'Folk Songs from Somerset' which don't exist elsewhere in this form."