Watch Holst's 'The Planets' performed on the very piano the composer penned the work on
11 October 2019, 15:08 | Updated: 11 October 2019, 16:06
Holst The Planets – 'Jupiter' | YORK2 On Holst's Broadwood | Classic FM Session
100 years after Gustav Holst's The Planets was premiered, we hear the work performed on the very Broadwood piano it was written on.
On 15 November 1919, three movements of Holst's The Planets were performed at Queen's Hall in London, under the baton of Sir Henry Wood.
100 years later, Classic FM had the privilege of hearing two movements from Holst's seminal work on the very piano it was composed at.
Holst composed The Planets using a Broadwood grand piano, writing by hand as two pianists – Nora Day and Vally Lasker – played the score back to Holst in a preliminary four-handed keyboard version.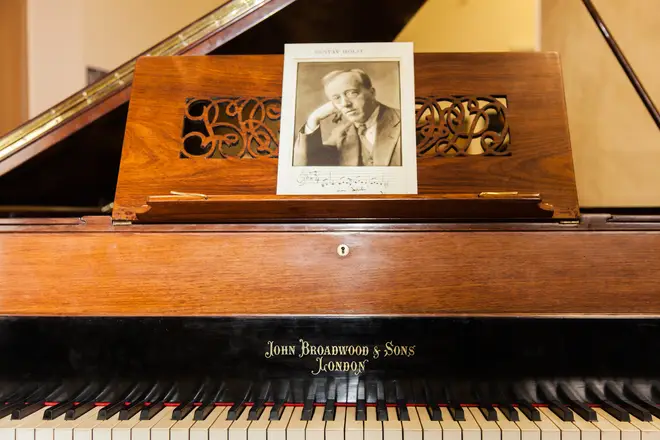 And now, what Holst would have heard – nearly exactly what he would have heard, as it was on his own old piano – has been recreated by pianists John and Fiona York, AKA YORK2, at St. Paul's Girls' School.
Read more: Listen to Beethoven epic 'Hammerklavier' Sonata, played on the composer's own piano >
As well as featuring the original piano, the performance took place in the same place as the piece was composed. Watch it in full in the two videos above ('Jupiter') and below ('Venus').
Holst The Planets – 'Venus' | YORK2 on Holst's Broadwood | Classic FM Session
Holst started working at St Paul's Girls' School in 1904 and the Broadwood grand piano was acquired in 1913.
The piano itself is what is known as a 'barless' piano, meaning it has a steel frame instead of a cast iron one, and does not have metal bars across the strings as a conventional grand might. The absence of metal essentially allows for a softer, less jangly sound, and a warmer reverb in the strings as they are less restricted.
Wallowing in all this wonderful sense of history, Classic FM captured the performance in the company of Broadwood's current Chairman, Alastair Laurence.
Laurence sums up well the piano's uniquely soft, warm sound – and how it works especially well for a performance of The Planets.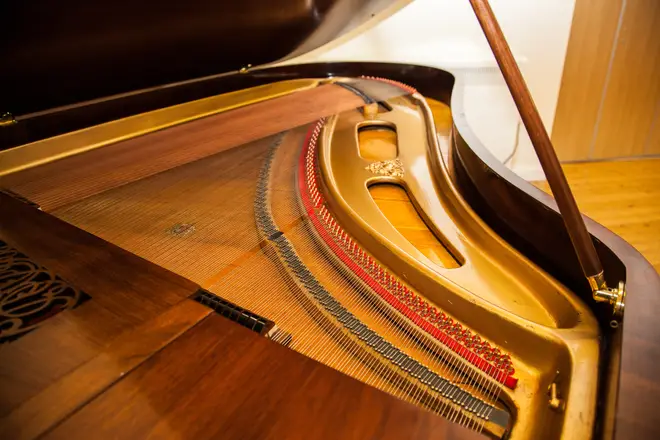 Read more: Our guide to Gustav Holst's 'The Planets' >
"When it's played on a Steinway concert grand, all the pattern work [in The Planets] in the top treble screams – it's too much. On the Broadwood piano, because it's a weaker treble, you get an icing on the cake effect," Laurence explains.
"When it comes to some of these strange Holst chords, there's a sense that he would have used this very piano to feel those chords and listen to them."
What a treat it is to hear just that.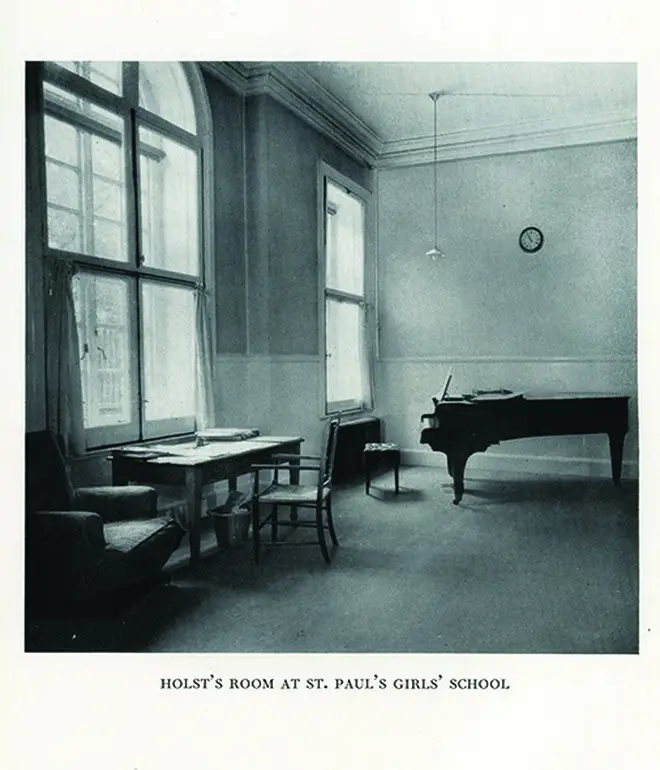 Visit www.broadwood.co.uk to find out more.