What do conductors actually do? Sir Simon Rattle has the answer.
13 February 2020, 18:04
The legendary music director on what conductors actually do, Beethoven 250, and what it's like working with a world-renowned orchestra like the London Symphony Orchestra.
Classic FM presenter and soprano Catherine Bott recently caught up with legendary conductor, Sir Simon Rattle, at the Barbican Centre in London.
The two talked towering tasks like choosing repertoire and taking music to the masses; the enduring magic and existential weight of the music of Ludwig van Beethoven, and what it's like to take on a vibrant world-class orchestra like the London Symphony Orchestra.
One of our favourite parts of Catherine's encounter with Sir Simon, though, is when she dares to ask him "what does a conductor actually do?" – a question that's repeatedly been asked throughout her show Everything You Ever Wanted To Know About Classical Music's history on air.
Spoiler: for Rattle, a conductor's role at the helm of an orchestra is comparable to Jürgen Klopp's role as manager at Liverpool F.C. Find out why in the video above.
Read more: Simon Rattle's top conducting tips >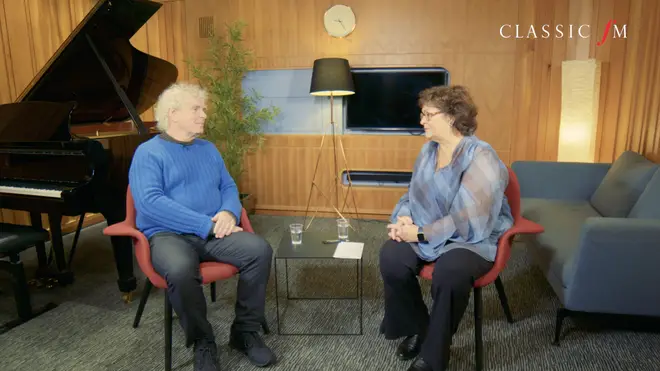 So, with the 'cheek of the devil' (Catherine's words not ours!), our presenter asks one of the finest conductors of our generation, "what do you actually do?" – to which he replies "It's one of the great fake professions". Phew (watch above).
"There are all these musicians and this – hopefully – silent person in front of them. What is he or she doing?"
Well, when Rattle was a student and his conducting class took it in turns with an orchestra, every single performance sounded different. And that's at the core of any answer to this question.
"We know it happens with instruments; we know every singer has a different voice. Every conductor makes a difference, even to the basic sound an orchestra makes," Rattle says.
"The ideal orchestra is an overblown string quartet where everyone's listening to each other. But even with the best will in the world, there is almost never time for an orchestra to make and agree their own interpretation of everything. And if they do it, it's such an unwieldy group of people that you are basically stuck with whatever you decide.
So the most exciting thing about conducting an orchestra; playing in an orchestra, is that every night is completely different. You have the same things to pack into the suitcase, but they go in different orders and ways."
It also allows ideas to flourish while players stay working together, taking their leader from the person in front of them. And thought and care for the music, and – it's magical.
Read more: Vasily Petrenko – 'To understand classical music you need no language >
A football fan, Rattle sums up the role of the conductor as being ideally very similar to that of football manager Jürgen Klopp at Premier League club, Liverpool F.C.
"I would love to be Jürgen Klopp, but just with hand gestures. If he could do what he did with that team, but on the spur of the moment with just with hand gestures, you would have an idea of what our job [as a conductor] is.
It is very clear what an extraordinary difference he made to that group of people."
So there you have it – a conductor is essentially a football manager, with more hand gestures (and nearly just as much much ego management as in footy, according to Rattle).
After clearing up the entire existential point of Rattle's impressive career, the two also ask the crucial question (above) of how elite classical music is, and what can be done to make the visible aspects of the art form more diverse.
Rattle has fascinating insights into promoting diversity and what he and the London Symphony Orchestra, and related organisations, are currently doing to combat elitism in the industry.
Catherine and the conductor also discuss the supreme talent of London Symphony Orchestra and Rattle's delight at returning to the UK to conduct the LSO in 2002 (watch below).
"How do you find the English scene?" Catherine asks and Rattle's answer is, "It's extraordinary isn't it? It's so alive.
"How it flourishes in the degree it does, with the minuscule support it gets, is one of the world's miracles. But it's alive and healthy and kicking."
He describes it as a pleasure to be in a country with so many orchestras.
And of course – Beethoven. This is the year of Beethoven, and Sir Simon describes the great composer's 'Pastoral' Symphony as "the dearest of all the Beethoven Symphonies to me".
For him it asks, "Why do I now have a reason to be alive? When the storm comes, it's really clear that it's not about the weather: that this is also a complete psychological breakdown, and the finale is a thanks-giving that he is still alive… the 'Pastoral' of all the symphonies seems to go the deepest."
It's a symphony he describes as "almost intolerably moving." We quite agree. Wonderful.
And the 'sir'? "Do you like the, Sir?" Catherine asks. "It always sounds as though someone has a terrible stutter. Please – Simon. And anything's better than 'maestro'!"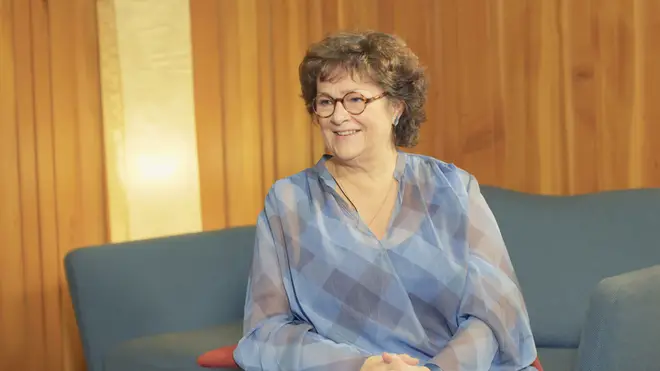 Listen to Catherine Bott's exclusive interview with Sir Simon Rattle on Everything You Ever Wanted To Know About Classical Music, 9pm on Sunday 16 February on Classic FM. Or catch up via Global Player after Sunday.