Conductor Sir John Eliot Gardiner quits festival early following accusations he hit singer backstage
24 August 2023, 12:51 | Updated: 24 August 2023, 16:13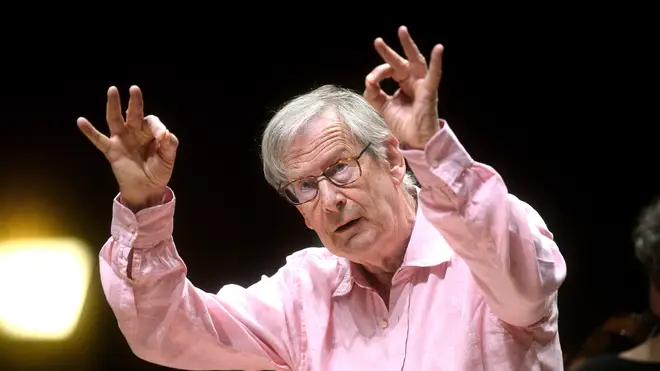 A famed conductor who led music at the Coronation of King Charles III allegedly hit a singer on Tuesday night, according to multiple reports.
One of Britain's top conductors has abruptly cancelled an appearance at the Berlioz Festival following reports of a singer being physically assaulted backstage.
Sir John Eliot Gardiner, 80, was conducting Berlioz's grand opera Les Troyens across two nights at the festival in La Côte-Saint-André, France.
On Tuesday 22 August, bass soloist William Thomas left the podium on the wrong side. Reports confirmed by Radio France state that an angry Gardiner then reprimanded Thomas backstage, hitting him in the face. The French paper made reference to the "overwhelming heat" that night.
The following day, the festival announced that the conductor would not direct the second part of the opera, as was scheduled. Assistant conductor Dinis Sousa directed instead.
Gardiner has reportedly left France, returning to the UK.
Thomas' management, Askonas Holt, has since confirmed the altercation. A a statement released on Twitter begins: 'We can confirm that an incident took place after Tuesday's performance of Berlioz's Les Troyens with the Orchestre Révolutionnaire et Romantique and Monteverdi Choir at La Côte-Saint-André.
Read more: Who is Sir John Eliot Gardiner and what are his most famous recordings?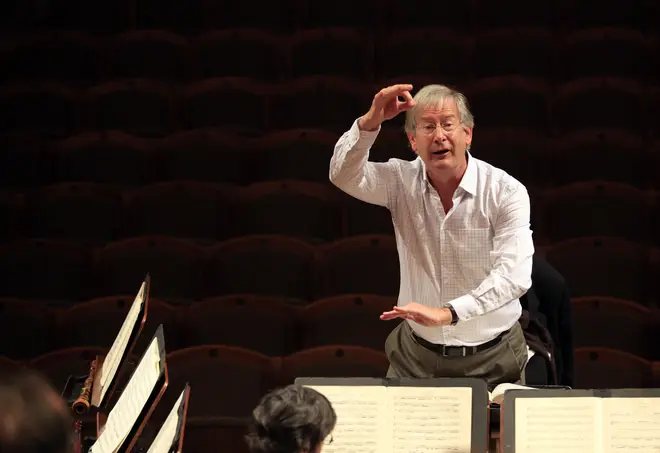 "Bass William Thomas is looking forward to continuing the tour," they added, "And will not be making a statement at this time.
"All musicians deserve the right to practise their art in an environment free from abuse or physical harm."
Gardiner has already withdrawn from a performance of Les Troyens in London this September.
John Eliot Gardiner founded the Monteverdi Choir in 1964. The ensemble would go on to be regarded as one of the world's finest and renowned for its recordings of Bach, Monteverdi and Baroque music.
Gardiner enjoyed a leading role in the music for the Coronation of King Charles III in May, conducting his choir and English Baroque Soloists in music by Bach and Bruckner before the service at Westminster Abbey.
Sir John Eliot Gardiner's management informed Classic FM that the Monteverdi Choir and Orchestra would soon be publishing a statement on the conductor's behalf.