Three times Placido Domingo was thoroughly astounding at the New York Met
6 April 2018, 17:39 | Updated: 11 April 2018, 10:55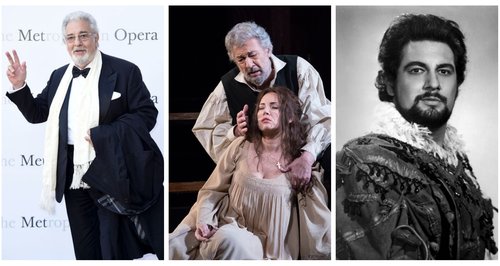 Tenor, baritone, conductor. He is simply one of the all-time greats.
Nobody commands the opera stage quite like the great Spanish maestro. Placido Domingo made his Met debut as Maurizio in Cilea's Adriana Lecouvreur back in 1968 and has since appeared over 600 times as tenor, conductor and, most recently, as baritone.
Domingo is once again at the Met, singing the part of Miller in Verdi's rarely-performed gem, Luisa Miller. You can catch the performance live in cinemas around the country this Saturday 14 April at 5:30pm with The Met: Live in HD.
To celebrate this living legend of opera, here are three completely jaw-dropping moments in the great New York Opera house.
First, we head back to January 1979, Domingo caressing Verdi's irresistible melodies in Rodolfo's Act II aria 'Quando le sere al placido' from Luisa Miller.
In the Met's 2009-2010 season, Domingo took on one of the great baritone roles, the title role of Verdi's Simon Boccanegra. This is 'Plebe! patrizi!', showing off the full power of his dramatic baritone voice.
And finally, the great maestro as conductor. Following the November 2015 terror attacks in Paris, Domingo led the Orchestra of the Metropolitan Opera in a rendition of the French National Anthem, The Marseillaise. A powerful moment.
Don't miss your chance to see another chapter in Domingo's phenomenal Metropolitan Opera journey - make sure you catch Luisa Miller with The Met: Live in HD.