Plácido Domingo issues response, after phone recordings linked him to Argentina sect investigation
24 August 2022, 12:27 | Updated: 24 August 2022, 12:54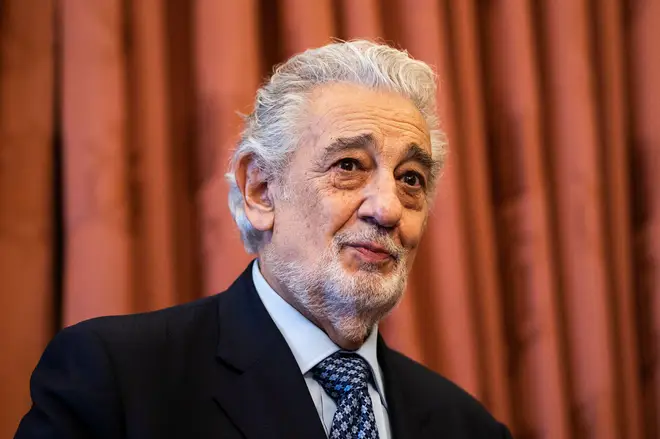 Opera singer Plácido Domingo has distanced himself from the criminal gang, which is believed to be a front for human and sex trafficking.
Last week, world-renowned opera singer Plácido Domingo's name appeared in an investigation of a sect-like criminal organisation in Argentina with branches in the United States, which operates under the name 'Buenos Aires Yoga School'.
During a raid, police seized multiple items in connection to the gang, including wiretapped recordings. On one recording, a voice identified by authorities as Domingo's discusses plans to leave a dinner separately from his agents, so he could meet secretly with a woman.
On 18 August, a law enforcement official who spoke anonymously as the investigation continues, told Associated Press: "Plácido didn't commit a crime, nor is he part of the organization, but rather he was a consumer of prostitution." In Argentina, prostitution is not illegal, and as of Thursday morning no charges had been filed against Domingo.
Speaking to a journalist on Mexican TV programme Ventaneando on 22 August, Domingo distanced himself from the organisation, but did not deny it was his voice on the audiotapes. "You have seen that it's been proven that there is nothing," he said [translated from Spanish].
"What I feel strongly is that they were a group of friends, that I considered musicians. On one occasion, I invited them to work, and unfortunately, it was not like that. But well, in short, of course I have nothing to do with that."
Asked whether he feels "betrayed", he said: "It's very sad when you think you have friends for many years and you realise that they used you."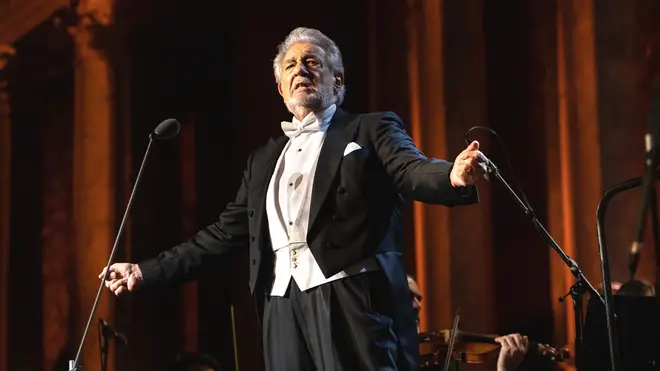 In the wiretapped recording, the voice identified as Domingo's is heard speaking to a woman named 'Mendy', who is alleged to be Susana Mendelievich, an Argentine pianist Domingo has performed with in the past.
In the conversation, the man identified as Domingo describes his plans to leave a dinner separately from his agents, so that he could meet secretly with the woman identified as Mendelievich, while in Buenos Aires for a series of concerts in April.
Two other tapes, involving Mendy, elaborate on her conversation with Domingo. In one, Mendy speaks to an unidentified man, reportedly saying, "Plácido said he could come visit us, that is, he is going to come visit me. Because he goes home to New York and he remembered yesterday."
In the final clip, Mendy is recorded speaking to a man that police believe to be Juan Percowicz, the alleged leader of the crime ring. She tells Percowicz, "He [Domingo] already called me and he put together the matufia (shady deal) so that I stay in the hotel without the agents noticing".
An article by Spanish daily newspaper El País claims the cult leaders had been trying for years to 'enlist' Domingo. In a recorded conversation that El País listened to, Susana 'Mendy' Mendelievich is heard saying: "We've been trying for 30 years using these music [connections] and we still haven't succeeded [in recruiting Domingo]."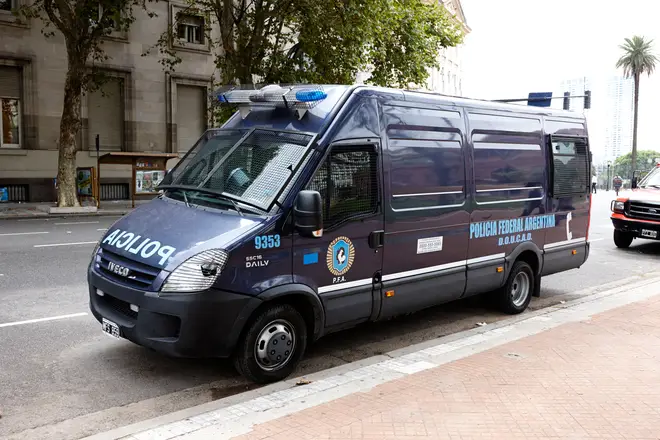 A judicial official, also speaking to AP on condition of anonymity, said sexual trafficking and exploitation were the main sources of income for the organisation, whose estimated monthly earnings were $500,000.
According to the prosecution's documents, the Buenos Aires Yoga School incorporated at least seven women into the group when they were still minors and were sexually exploited.
"The encounters supposed a practice of sexual slavery because the 'students' were put at the disposal of the clients at the time and place they wanted, for long periods of time," according to the documents.
Plácido Domingo was one of the world's most successful operatic tenors.
Since 2019, more than 20 women have claimed they were sexually harassed or witnessed inappropriate behaviour by the opera star when he held senior roles at Washington National Opera or LA Opera. Domingo has since parted ways with the two major US opera houses, and no longer performs with New York's Metropolitan Opera.
In March 2020, Los Angeles Opera's independent investigation found the opera star engaged in "inappropriate conduct" with women between 1986 and 2019, and that the claims made against him were "credible, in part because of the similarities in their accounts".
According to his website, Domingo continues to perform in Europe and Latin America, and is currently on tour in Mexico.