Pianist Martha Argerich cancels performances due to heart-related health condition
24 January 2023, 17:19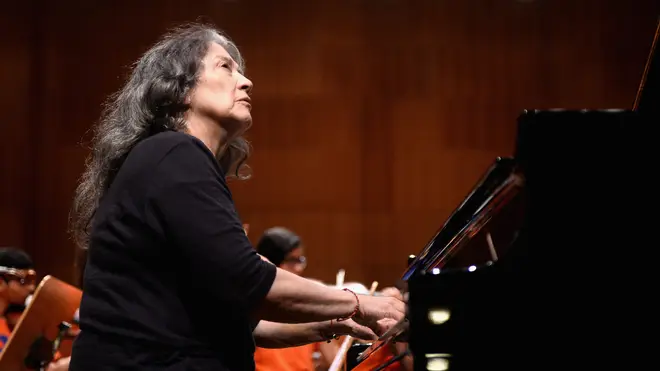 Legendary Argentine pianist, 81-year-old Martha Argerich, has been forced to withdraw from all planned performances.
Widely considered to be one of the greatest pianists of all time, Martha Argerich has had to cancel all upcoming performances due to her declining health.
The 81-year-old Argentine artist is reportedly suffering from issues relating to her heart, as was described in the statement released by Lyon's Salle Molière, where she was meant to perform earlier this month.
The statement (translated from French) read: "In the aftermath of three concerts given at the Berlin Philharmonic with Daniel Barenboim, despite a precarious state of health due to a heart problem, Martha Argerich, suffering, is no longer able to ensure her next commitments and cancels recitals and tours until further notice."
Argerich was able to perform with long-time friend and musical partner, Daniel Barenboim, with the Berlin Philharmonic five days prior to the planned Lyon recital.
With Barenboim also suffering from health issues in recent months, the Berlin concert on 7 January was a heartwarming night of music, with Argerich playing the Schumann piano concerto while he conducted. Notably, it was the first time the pair had performed together with the Berlin Philharmonic.
At the same concert, the duo performed a movement from Bizet's Children's Games (for piano four hands) titled, 'Hubby Wife'.
Read more: Daniel Barenboim to step back from performing 'for the coming months' to concentrate on health
This isn't the first time Argerich has taken time off from performing due to health issues. In 1990, Argerich was diagnosed with a malignant melanoma. Following treatment, her cancer later went into remission however, recurred again in 1995 when it metastasized to her lungs, pancreas, liver, brain, and lymph nodes.
During Argerich's second battle with cancer, a piece of her lung was removed during an experimental treatment. Five years after the surgery, she told the New York Times in a rare interview: "I was afraid of my own body. I was afraid of myself for the first time; afraid to be me."
Following her treatment at the John Wayne Cancer Institute in Santa Monica, she was in remission again by 2000.
Read more: 10 women who changed the classical music world forever
Born in Buenos Aires, Argentina in 1941, Argerich took up the piano aged five, and by 16 years old was taking the international world of classical music by storm.
Within just three weeks, the teenager went on to win both the Geneva International Music Competition and the Ferruccio Busoni International Competition, and eight years later achieved global recognition as the winner of the 7th International Chopin Piano Competition in Warsaw.
Argerich has built up a remarkable career as an unparalleled recording artist and concert pianist, with an impressive specialism in the virtuoso piano literature of the 19th and 20th centuries.
Classic FM wishes Martha Argerich a restful and rapid recovery.