Jacueline du Pré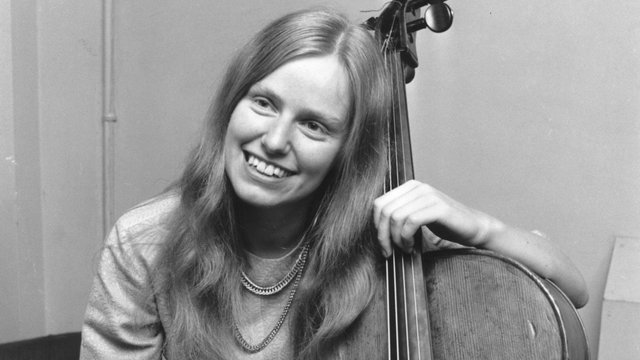 Jacqueline du Pré, was born into a middle-class English family in Oxford on 26 January 1945. Hers was a musical household, and at the age of four the young Jackie was famously struck by the sound of a cello playing on the radio. She told her mother, 'I want to make that sound'.

Cello and piano lessons followed with her mother Iris, a concert pianist and, by all accounts, an inspirational teacher who turned her children's music lessons into a journey of play and discovery. She moved on to lessons with the celebrated cellist William Pleeth (whom she nicknamed her 'cello-daddy') at the age of 10.

At the age of 17 she astonished audiences and critics with her fiery performance of Elgar's Cello Concerto, a work that has remained synonymous with her name ever since.

Du Pré embarked on a glittering international career, performing and recording with fellow young musical stars such as Itzhak Perlman, Pinchas Zukerman, Zubin Mehta and Daniel Barenboim, whom she married in 1967.

But just six years later in 1973 the increasing ill health she had begun to experience was diagnosed as multiple sclerosis. She was just 28 when her playing career came to an end, but she continued, while she was able, to teach and give masterclasses. She died in October 1987 at the age of 42.

Did you know?
In 1998 the film based on du Pré's life called 'Hilary and Jackie' was released. Although the film was a critical and box office success, it received a great deal of criticism from Jacqueline's closest friends and colleagues including Daniel Barenboim and fellow cellists Mstislav Rostropovich and Julian Lloyd Webber.
View more
Discover Jacqueline du Pré
Best Jacqueline du Pré recordings