Ballet based on life of British cellist Jacqueline du Pré coming to Royal Opera House
14 January 2020, 10:22 | Updated: 14 January 2020, 10:25
Choreographed by Cathy Marston, the Royal Ballet's upcoming production celebrates the life and many loves of the virtuoso cellist as she battled with multiple sclerosis.
The Royal Ballet has announced a moving new production inspired by the life of British cellist Jacqueline du Pré.
Titled The Cellist, the ballet will portray the highs and lows of the virtuoso's life after she was diagnosed with multiple sclerosis (MS) aged 28.
A debilitating condition affecting the brain and spinal cord, MS left du Pré – who is regarded as one of the greatest cellists of all time – unable to play her beloved instrument.
It was heart-breaking news for the Oxford-born musician, who picked up the cello at the age of four after hearing it played on the radio.
The cellist later recalled: "My hands no longer worked. I simply couldn't feel the strings."
After battling with her illness for 14 years, du Pré passed away aged 42 – and now more than three decades later, choreographer Cathy Marston is transforming her incredible story into a beautiful ballet.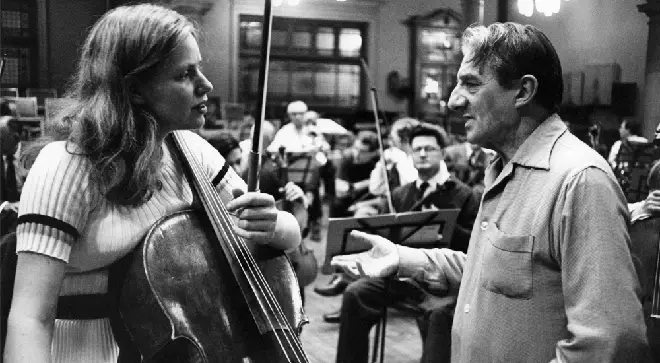 However, Marston (also known for her work on Brontë's Jane Eyre, Narbakov's Lolita and historically inspired Witch-hunt) admits this latest project has been a challenge as her mother also lives with the condition.
She told the Observer: "The reason for making a piece on du Pré was not to explore MS, but it happens that my mother also has MS. So, it's a little more personal than it might otherwise have been.
"[There] was a really significant period for du Pré when she was feeling numbness in her fingers… [and] tripping up… but she didn't know what it was.
"People have spoken to me at length about that time… being one of great anxiety because you don't know and you try to hide it. I think that's what Jackie did."
To ensure the plot's accuracy and integrity, Marston consulted Du Pré's friends, as well as virtuoso pianist and conductor Daniel Barenboim, to whom du Pré was married until she died in 1987.
Jacqueline du Pre & Daniel Barenboim - Elgar Cello Concerto
The Royal Ballet's principal dancers Lauren Cuthbertson and Matthew Ball have been cast in the production's leading roles (du Pré, Barenboim), with Marcelino Sambé personifying du Pré's cello.
During rehearsals, Marston explained a scene showing Du Pré with her parents, no longer able to perform in concerts: "She tries to pretend that everything's OK, but it's not. She collapses."
But mostly, she hopes to celebrate the cellist's life through the ballet: "It's a story of love and loss. It's a piece that I wanted to approach with more poetry than realism. I chose not to portray her in an actual wheelchair."
Du Pré made her musical debut aged 16 at Wigmore Hall, London, playing sonatas by Handel, Brahms, Debussy and Falla, and a solo cello suite by Bach.
Her career went from strength to strength as she performed with her Stradivarius cellos worldwide and became known by classical music fans for her mesmerising interpretation of Elgar's Cello Concerto.
The Cellist opens at the Royal Opera House on 17 February and will run until 4 March 2020